BetterHomesTO – Improving Your Energy Efficiency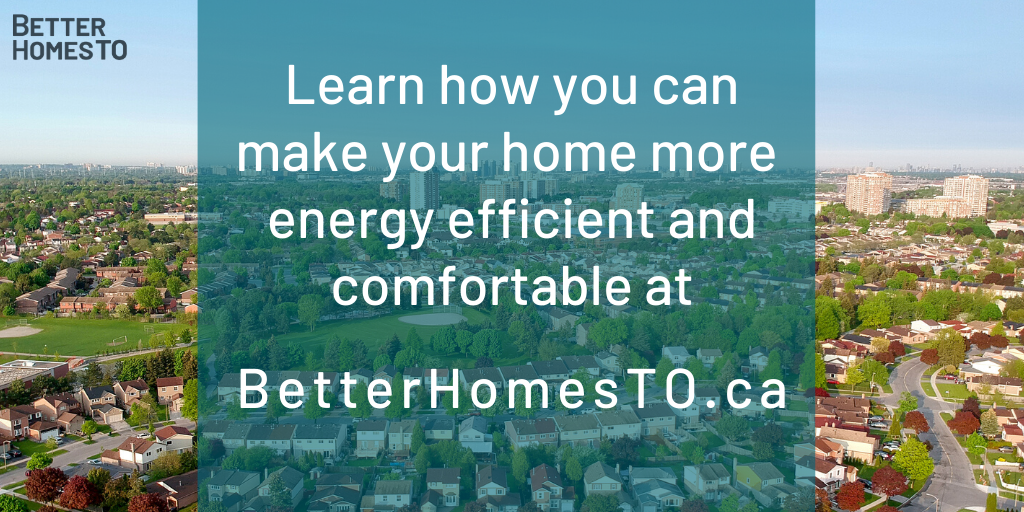 Did you know that homes and buildings account for more than half of greenhouse gas emissions in Toronto? BetterHomesTO is a one-stop resource with information, rebates, and incentives to help Toronto homeowners make their homes more energy efficient as we move toward our goal of net-zero greenhouse gas emissions.

Visit their website here to access information on available supporting programs and rebates, including the City's Home Energy Loan Program (HELP), Enbridge's Home Winterproofing Program, Home Efficiency Rebate Program, and the Province of Ontario's Affordability Fund.