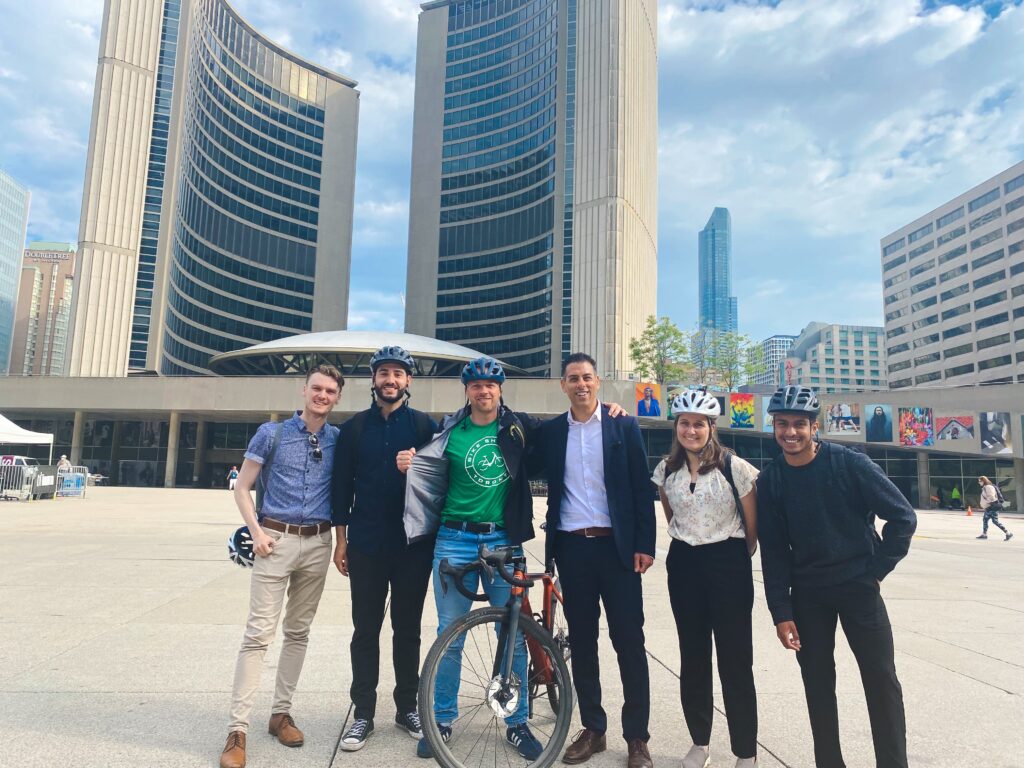 Following yesterday's kick-off for #BikeMonth, we are excited for the month of cycling ahead!
Expanding our biking infrastructure helps promote an active lifestyle, build accessible transit networks and reduce our environmental impact.
Take time this month to learn more about #BikeTO cycling options, bike safety and how you can get biking this @BikeMonth!