Clarifying the rules around essential workplaces and construction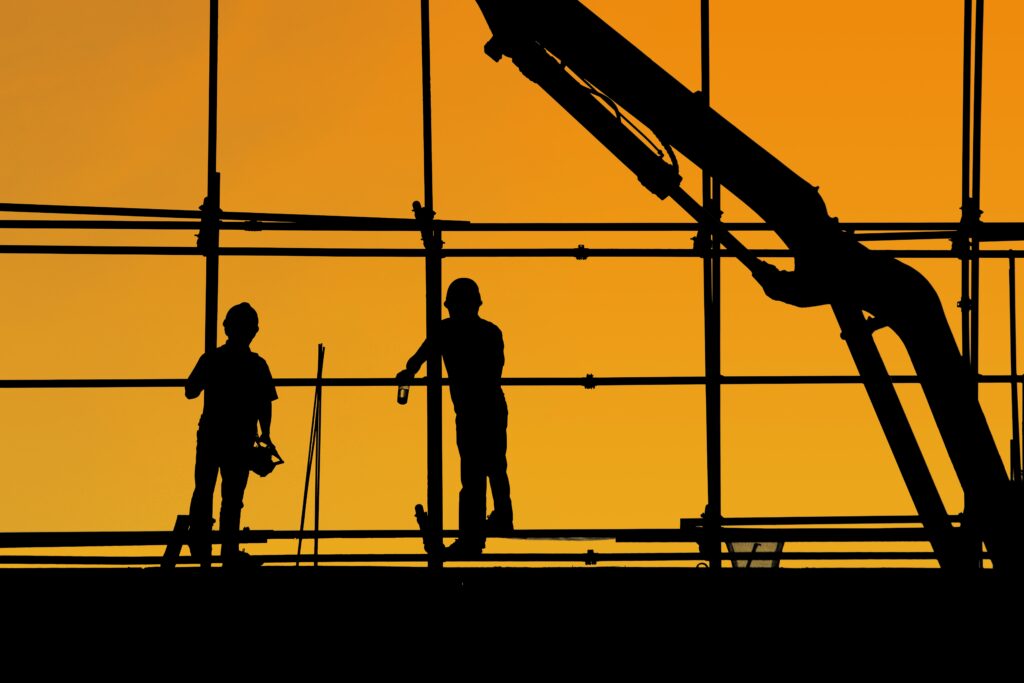 I've been hearing from many community members about construction work that's still happening in the community, whether or not it's essential, and whether workers should be practising physical distancing. The simple answer is that everyone should be practising physical distancing based on the advice of our medical professionals. There is a complex set of rules around what is and is not allowed under the various emergency declarations and rules. Under the current rules construction work is allowed – the specifics could change at any time. 
On March 23rd, the Premier announced a mandatory shut-down of the public/physical locations for all non-essential workplaces. Shortly after, the Province published a list of "Essential Workplaces" which you can see here. The list was updated on April 3rd reducing the number of essential workplaces from 74 to 44. The list is quite long but it gives guidance that only the workplaces on the list can be physically open right now (all others can be operational but only online or through teleworking). 
Several types of construction work are on the shortened list of 44 essential workplaces, including workplaces #27-31 covering construction in healthcare facilities and residential projects under certain conditions.
Starting on Saturday April 4th at 11:59pm, residential projects can only continue if:
a footing permit has been granted for single family, semi-detached and townhome projects;
an above grade structural permit has been given for condominiums, mixed use and other buildings;
the project involves renovations to residential properties and construction work was started before April 4, 2020; or,
If work is needed to temporarily close construction sites that have paused or are not active and to ensure ongoing public safety.
Telecommunications-related workplaces are on the list too. It's important to note that "supply chains" are at the top of the list and states that essential workplaces include workplaces supplying the named essential workplaces with the support, supplies, systems or services they need "including processing, packaging, warehousing, distribution, delivery, and maintenance necessary to operate."
The supply chain clause means that projects like repairs to cable infrastructure in our streets as well as construction site services could keep operating. Of course, each individual company or organization has some discretion about whether their project is truly essential – or in other words necessary. Right now – any essential workplace operating has to make a decision on whether the specific project it's working on is necessary. That's the grey area. Like most of us, the majority of employers are making the tough decision to follow the advice but – the same way you might know someone who isn't taking this seriously – some companies are continuing work they're technically allowed to. I don't know if or when legislation to change that could come.
When you are seeing actions during construction that are against either the advice or the rules, it can be reported to 311 or to the Ministry of Labour 1-877-202-0008.  The MInistry has set out guidance for on-site health and safety measures including hand washing and physical distancing. If you are reporting something to the Ministry of Labour, callers are asked to try to have as much of the following information as possible: What is the hazard? Where is the site? Who's site is it (builder's name, contractor's name, etc).
The City of Toronto doesn't have the legal authority to legislate on what work can go ahead the same way the Province does. For the things the City controls we have decided that all City work that isn't essential will stop. So non-urgent repairs, things like beautification projects, and other work that can wait until we're over the virus are on pause. But work that is urgent or essential in nature is continuing. For example, projects like critical infrastructure repairs to sewer systems, the water treatment plants and garbage collection are not stopped. You can find out more about the City's impacted services on the City's website here.
Toronto is also taking steps to set clear legal rules in areas we can control. For example – on city property like parks and public squares, the Mayor has used his emergency powers to issue a requirement people must practice physical distancing by staying two metres apart. Similar rules from the Province – other than essential workplaces – are rules banning gatherings of more than five people (with strict exemptions). The Federal government has also passed laws requiring that any person returning to Canada must self-isolate for 14 days under the Quarantine Act. 
The tricky thing through our whole COVID response is that the advice and rules apply differently in different situations. Many of us have made serious – even life changing – sacrifices to do our part in the COVID response. When others aren't taking the same steps, regardless of whether it's a rule or not, it seems unfair. With the advice and regulations are confusing and constantly changing – we need to get better at communicating them. 
It's important to remember that most of the actions many of us are taking are based on advice rather than requirements. Following the advice is the right and safe thing to do. It's been one of the most amazing things of watching our city and country get behind these efforts. We have seen more and more of the advice becoming mandated requirements since the pandemic started. If we can follow this advice, we'll all get through this sooner. The patience will be worth it and we'll all enjoy our city healthily, happily and safely.
Please don't hesitate to be in touch for more information.
Stay well,

– Brad