Details on Stage 2 of Ontario's Reopening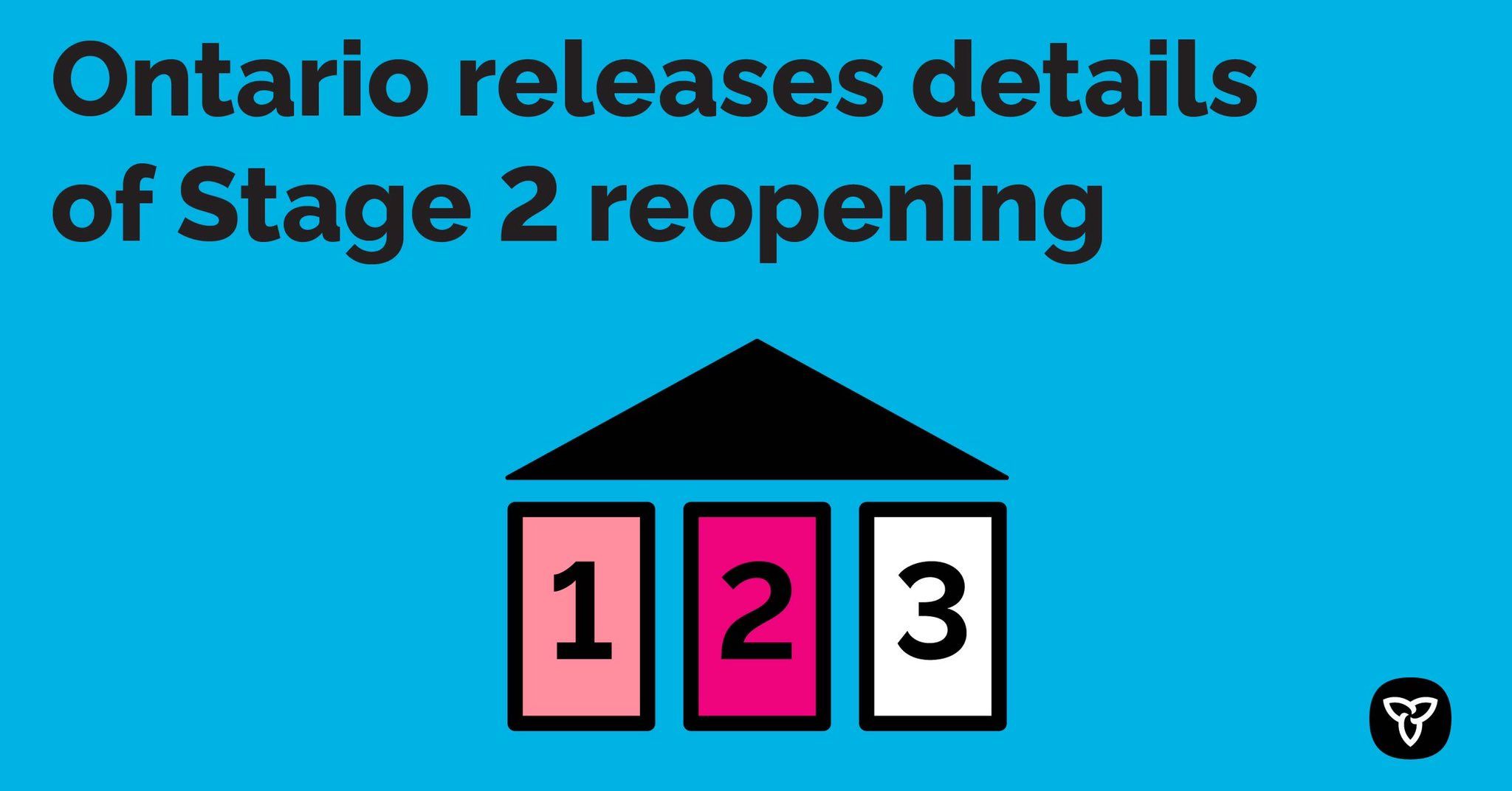 The Provincial Government released details today on Stage 2 of Ontario's reopening. This is a regional approach, meaning areas that are still seeing substantial new COVID-19 cases each day will not be moving forward. That includes the Greater Toronto Area as a significant portion of the daily new cases within the Province are in the GTA. However, some things will be moving forward regardless of which stage an area is in. On Friday, June 12th at 12:01am, the limits on gatherings will be increased from 5 – 10, and places of worship will be permitted to reopen at 30% capacity. While Toronto is not moving to Stage 2 quite yet, these are some of the businesses that will be allowed to reopen when we're ready:
Outdoor dine-in services at restaurants, bars, and other establishments, including patios, curbside, parking lots and adjacent properties;
Select personal care services with the proper health and safety measures in place, including tattoo parlours, barber shops, hair salons, and beauty salons;
Shopping malls under existing restrictions, including food services reopening for take-out and outdoor dining only;
Tour and guide services, such as bike and walking, bus and boat tours, as well as tasting and tours for wineries, breweries and distilleries;
Water recreational facilities such as outdoor splash pads and wading pools, and all swimming pools;
Beach access and additional camping at Ontario Parks;
Camping at private campgrounds;
Outdoor-only recreational facilities and training for outdoor team sports, with limits to enable physical distancing;
Drive-in and drive-through venues for theatres, concerts, animal attractions and cultural appreciation, such as art installations;
Film and television production activities, with limits to enable physical distancing; and
Weddings and funerals, with limits on social gatherings to 10 people.
More people will be returning to work as we continue our lengthy reopening process. The services they rely on will need to be available regardless of the stage a region is in. Expect more information on the following services in the next few days:
Child care;
Summer camps;
Post-secondary education pilots to help folks graduate;
Training centres; and
Public transit
For more information on the Province's reopening strategy, please see their release here!