Queen Street East Corridor – Safety Measures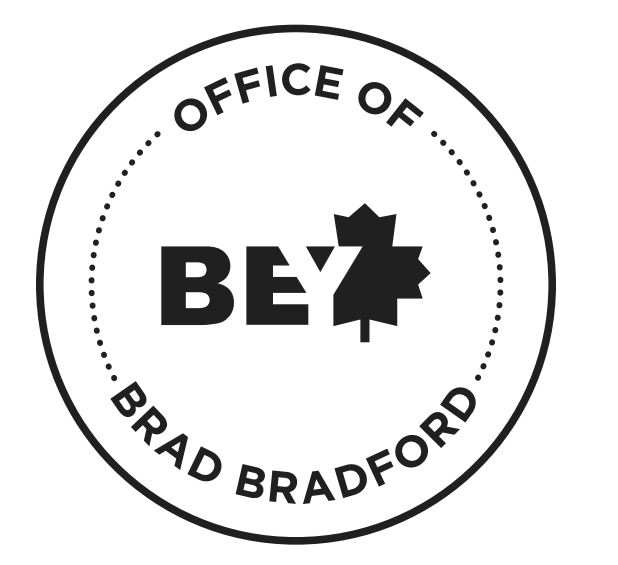 Dear Neighbours:
As the City Councillor for Beaches – East York, I am pleased to share our team's proposed road safety improvement plan for segments of Queen Street East. Road safety is a top priority for me, and I'm grateful to the neighbours who have reached out with ideas and suggestions.
Our team received requests from the community in 2021 to re-evaluate this stretch of Queen St. E., and to find ways of elaborating on the existing safety measures. Throughout this process, we circulated a petition to the area as well as our neighbouring ward, and used information gathered through consultation with residents to inform and create a comprehensive plan for the area.
As a result, the below recommendations offer a number of improvements that will benefit both residents and visitors to the community.
Recommendations:
1. City Council request the General Manager, Transportation Services to take steps to substantially improve road safety on segments of Queen Street East by:
a. installing a pedestrian crossover at the intersection of Queen Street East and Victoria Park Avenue;
b. conducting a speed hump review in accordance with the Traffic Calming Policy, and report to the Toronto and East York Community Council in 2022 on the installation of speed humps on Willow Avenue, south of Queen;
c. expediting the installation of previously approved traffic calming measures in the vicinity of Queen Street East and Victoria Park Avenue on Scarborough Road and Nursewood Road;
d. establishing a Community Safety Zone from Silver Birch Avenue to Victoria Park Avenue on Queen Street East; and
e. replacing the existing pedestrian crossover at Queen Street East and Silver Birch Avenue with a signalized intersection.
Respectfully,
Brad Bradford
Toronto City Councillor
Beaches-East York | Ward 19