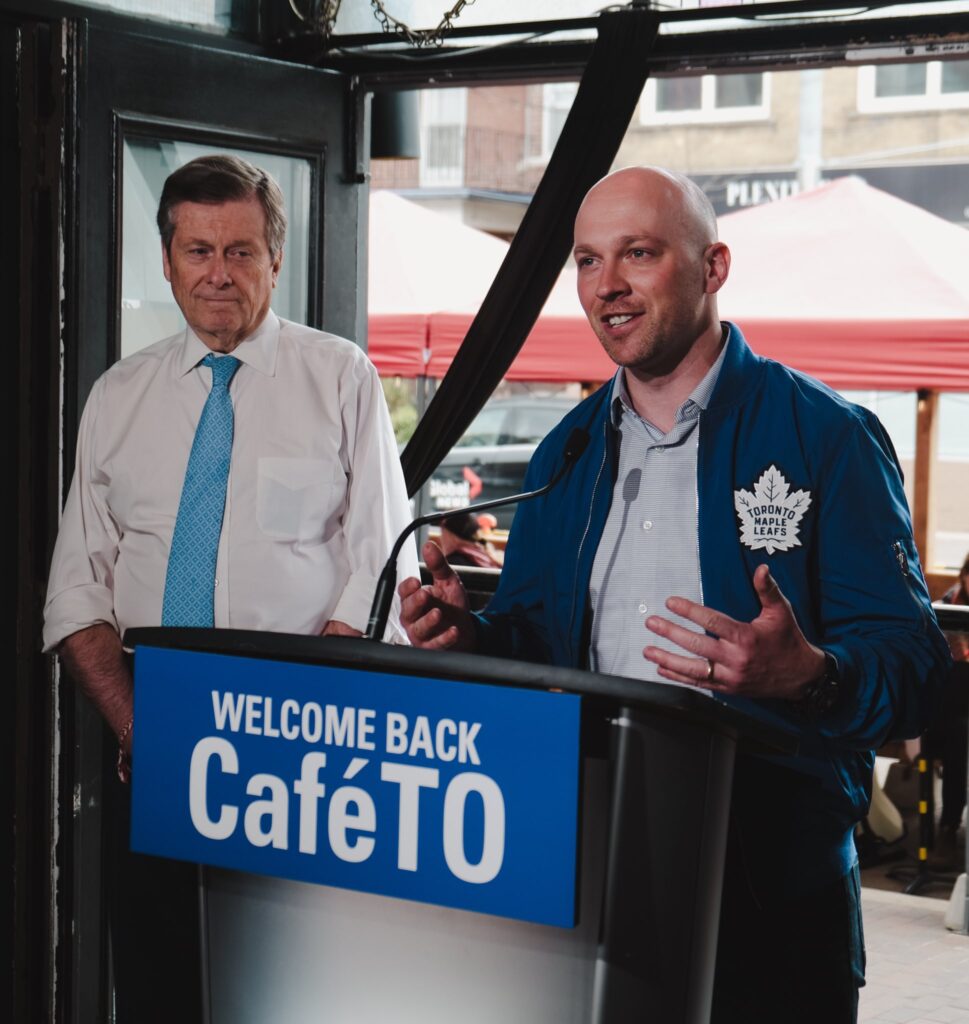 Since the program first launched at lightning speed in 2020, following the first wave of the pandemic, CafeTO has been a lifeline for local restaurants.
While keeping local restaurants open, CafeTO has also inspired new creativity in our city. It has offered an avenue to reimagine public space, and get innovative about how to best use the streets of Toronto. We launched #AmplifiedMusicOnPatios as a pilot #BEY just last year, and this year is back double the size. A key way we're supporting the arts & hospitality sectors get back on their feet.
Thrilled to welcome this landmark program back for another season with Mayor John Tory, Ana Bailao and Michael Thompson, as we look ahead to warmer days and all #TO has to offer, alfresco style.