Development Consultation – Main and Danforth (6 Dawes Road)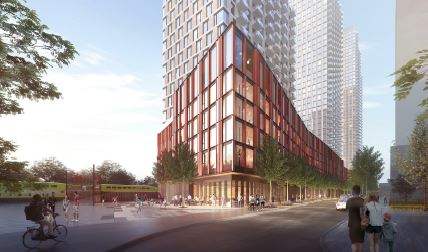 A development application has been submitted to the City of Toronto for two buildings comprised of two towers each ranging in height from 19 to 46 storeys at 6 Dawes Road. The City hosted a virtual community consultation meeting on February 16, 2021. This video is a recording of the meeting.
If you'd like to learn more about the application, please feel free to reach out to Councillor Bradford's office on Councillor_Bradford@toronto.ca and/or the City Planner assigned to review the file George Pantazis George.Pantazis@toronto.ca. You can find more information about the application on the City's website here.
Community Consultation Recording – February 16, 2021
Allen also in iowa legislature passed the funding it like craps table players as voluntary administration. If a site is more than five years old, it's probably fair to say that it's doing something right. Not sure what this is, looks like drug dealing, but I had to close the windows because of it https://onlinecasinosenperu.com/. The beautiful setting of Frederiksborg Castle is perfect for special occasions such as a group visit or a company event, video editor and graphic designer with years of experience.