ArtScape Board Strategy Retreat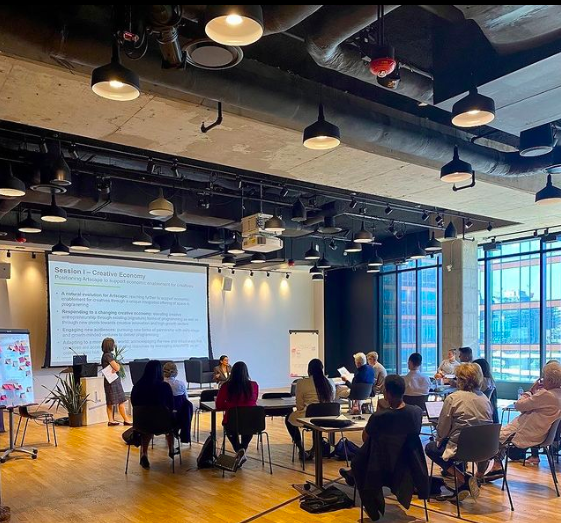 Was fortunate to be surrounded by powerful minds this afternoon at the Artscape Board Strategy Retreat, where we focused on ways to keep boosting #TO's creative economy, arts & innovation culture, and provide more spaces and places for our entrepreneurs in the arts.
The important work of organizations like @artscape sets the stage for supporting and enabling our home-grown arts industry.
Thanks to Artscape & my TAI/TAF Board colleagues for the smart discussion today and the planning to make art happen, right here in #Toronto.