A Canada Day of Reflection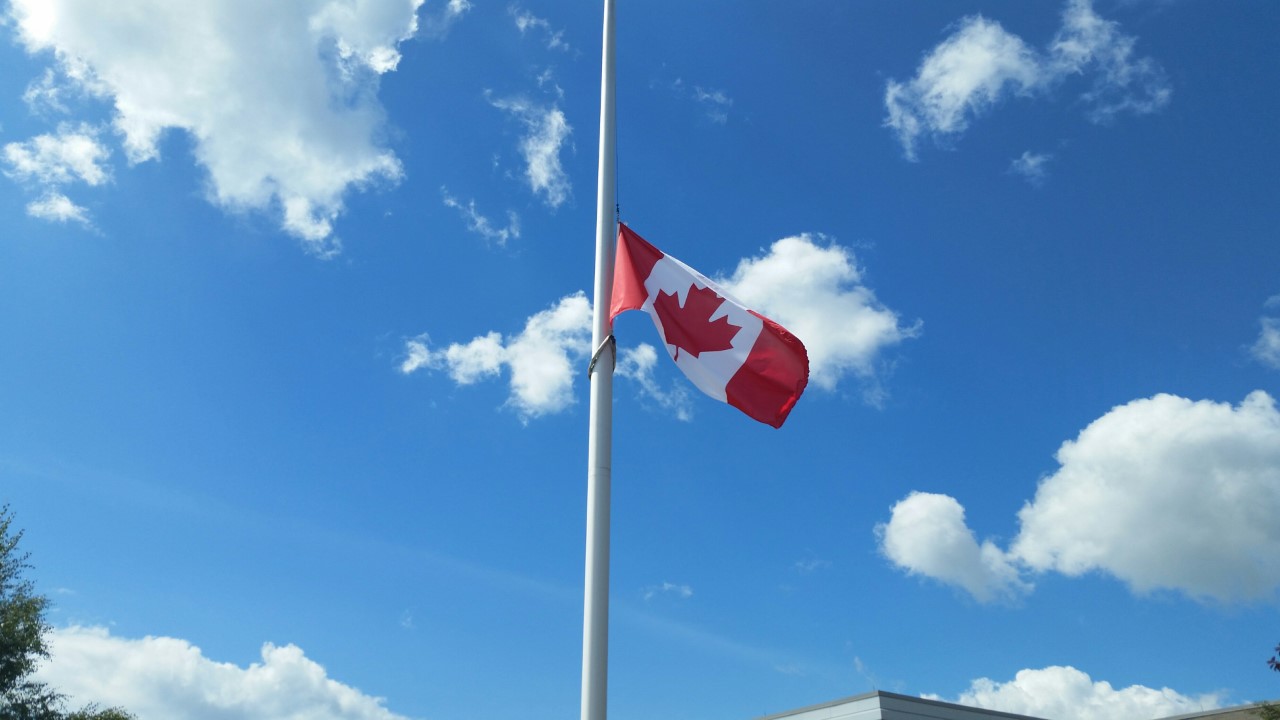 This will be a Canada Day like no other. As we come out of a collective daze, trying to make sense of immeasurable suffering and literal, unquantifiable loss, I know many of us are left wondering: what should we do today, how should we be?
As with all of the hardest questions, sometimes starting by looking inwards is the best path to finding answers. Doing that, I'm unshaken in the belief that we have so many reasons to be proud of being Canadian, and proud of the values the incredible local communities that make up this nation represent. If we are having this dialogue today it's precisely because of those values.
Healthy pride comes from an acknowledgement of our weaknesses and mistakes, but also a tangible vision for who we want to be. We can't hide from the shame and despair that is part of our past. And not hiding takes the kind of courage Canada Day is about celebrating.
Over the last week, I've been criticized online for saying that I'll miss seeing friends, neighbours and members of the community this Canada Day because of COVID. The fact of the matter is that I will miss seeing the people I know and care about – seeing many of you. That's because there's nowhere else I'd want to be than in this community that not only supports and uplifts each other but also challenges itself to be better and do more.
We all have reflecting to do about what role we want to play in building an even better Canada. In my view, the best reflection is the kind that leads to action. Long before the devastating wave of mass grave discoveries at Kamloops, Marieval and, most recently, near Kranbrook, many in this community and city have been doing the work of acknowledging and reconciling our problematic past.
In Beaches-East York – at the municipal level alone – we have Indigenous placekeeping efforts happening around Kisihigo Lane and the affordable housing development at 1631 Queen Street East, the Dawes Road Library redevelopment is being done with Indigenous design principles and spaces at the core of the plans, and efforts to support Indigenous youth of Wiigwaasikaa in Taylor-Massey Creek are part of a critical conversation about land and the broader rights of Indigenous peoples. 
Since this is a community of action, it's important to know about some of the organizations that are working directly to support survivors and keep us moving towards reconciliation: Indian Residential Schools Survivors Society, Legacy of Hope Foundation, Orange Shirt Society, True North Aid, First Nations Child and Family Caring Society, and Reconciliation Canada. You can read about these organizations, donate or participate in other ways. The simplest first step is to become familiar with the National Centre for Truth and Reconciliation: https://nctr.ca/.
However you spend today, I hope you have the time to recharge and restore, in the ways you need.