Misinformation about affordable housing proposed for 1631 Queen Street East (Queen & Coxwell)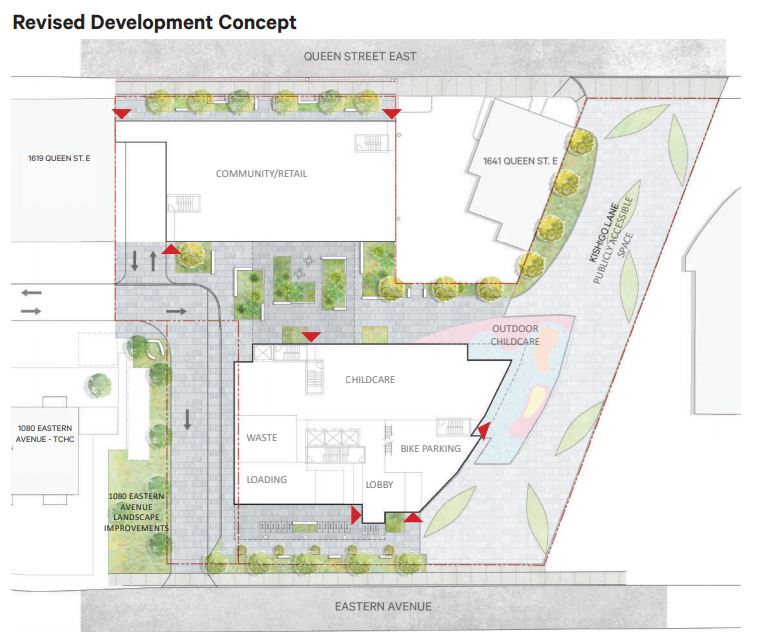 Hi there, I'm posting this update because many community members have received some problematic and stigmatizing misinformation in the mail and online about the City's proposal for much needed affordable housing at Queen and Coxwell.
Unfortunately, a lot of the information being shared misrepresents the facts and is nothing but untruths. I'm working with the City to look into the legalities of this kind of falsification. In the meantime, I hope this information will help clarify the facts. Please don't hesitate to reach out to me at any time if you have questions, comments or concerns.
Thanks for all the ways you engage in our special community to make it a better, more inclusive and welcoming place to live.
All the best,
Brad
Fact sheet: Mixed-income housing proposal at 1631 Queen Street East
The proposed development at 1631 Queen Street East is part of the City's Housing Now initiative. The Housing Now initiative has identified around 20 city-owned sites across Toronto which can be used to develop affordable housing.
This particular site is going to contribute almost 300 new homes to the Housing Now initiative, with half of those being affordable rental units for the kinds of people that we have spent the last 19 months talking about supporting (our frontline health workers, teachers, TTC operators, etc.). The building will also include a new childcare centre, as well as an new public space designed based on principles from Indigenous communities given the rich Indigenous history in the area (Kishigo Lane).
Here are some facts to address the false information being shared online:
The City's real estate body, CreateTO, is making the rezoning application for this property to the City Planning department. The plans for the site have to meet all of the planning rules, policies and guidelines that any other zoning application has to meet in Toronto. There is no exemption or special treatment when CreateTO applies for changes to zoning.
This property is very large and straddles Queen Street East and Eastern Avenue, a distance of almost 100 metres. The proposal is already for a 6-storeys building on Queen Street East. A taller building is proposed on Eastern Avenue.
The plan meets the Urban Design Guidelines for the area. The buildings are designed to avoid shadowing Queen Street East, and maintain a low-rise, high-street village feel on Queen. The tall buildings are set almost 100 metres back from Queen Street and will not shadow any neighbouring residential properties.
This property cannot and does not set a planning precedent for Queen Street East in general. There are no other properties that straddle Queen and Eastern like this, so the planning approach is different here.
This property is City-owned and will be built in a public-private partnership. The market homes will pay for the affordable homes. The City is planning for 300 or so units across the whole site, with half of those being affordable.
The project could never be 100% affordable because there would be no market units to pay for the new buildings so there would be no housing built. That is not acceptable in a housing crisis.
If the whole site (on Eastern Avenue and Queen Street East) were restricted to 6-storeys, that would around the same as the 6-storey building already on Eastern, and would limit the total number of new homes to 60 or 70, with only 30 being affordable. 
We have a desperate need for affordable housing and this project, as with all of the Housing Now sites across Toronto, are helping to create thousands of new homes for people who need them most.
If you're interested, here is a link to a recording of the community meeting on June 10th. It includes a presentation from staff explaining what the Housing Now initiative is, what the proposed building will likely look like, and it addresses many of the concerns that have been raised. I've also attached a map of the site so you can see how it straddles Queen and Eastern, and a birds-eye view of the planned changes.
In short, I will say that this site – and this Housing Now project – are both incredibly unique and will not set a negative precedent for development on Queen, or disrespect the spirit of the Urban Design Guidelines. As always, if you have questions please don't hesitate to get in touch. I look forward to the day that we can all meet in person once again.
Thanks again,
Brad