East Ender-tainment Music Series!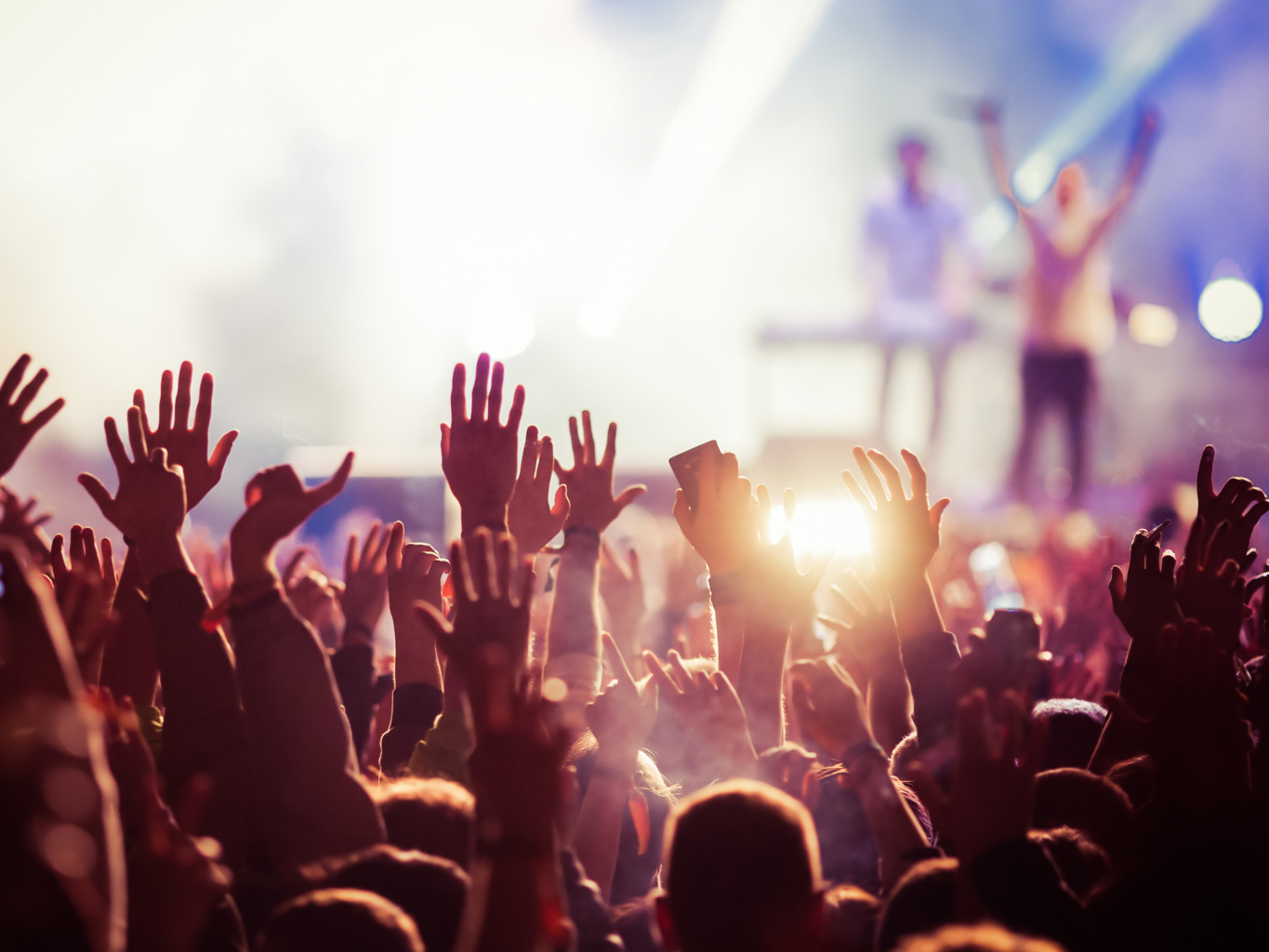 After being postponed by a Council meeting last week, we're back for the finale of East Endertainment! We'll be joined by some incredible artists to end this series and I can't wait for showtime. GetLocalGiftCards.ca is also back to continue supporting local businesses with gift card giveaways!
You can win by sharing the event with #EastEndertainment and tagging me on Facebook, Twitter, or Instagram. OR you can join us on Facebook Live and answer a question posted in chat.
We have a couple of fantastic artists lined up for this week. Join us on Facebook at 7pm Thursday night to hear from:
Julian Taylor
Jim Clayton Jazz
Fethi Nadjem
Rob Hiemstra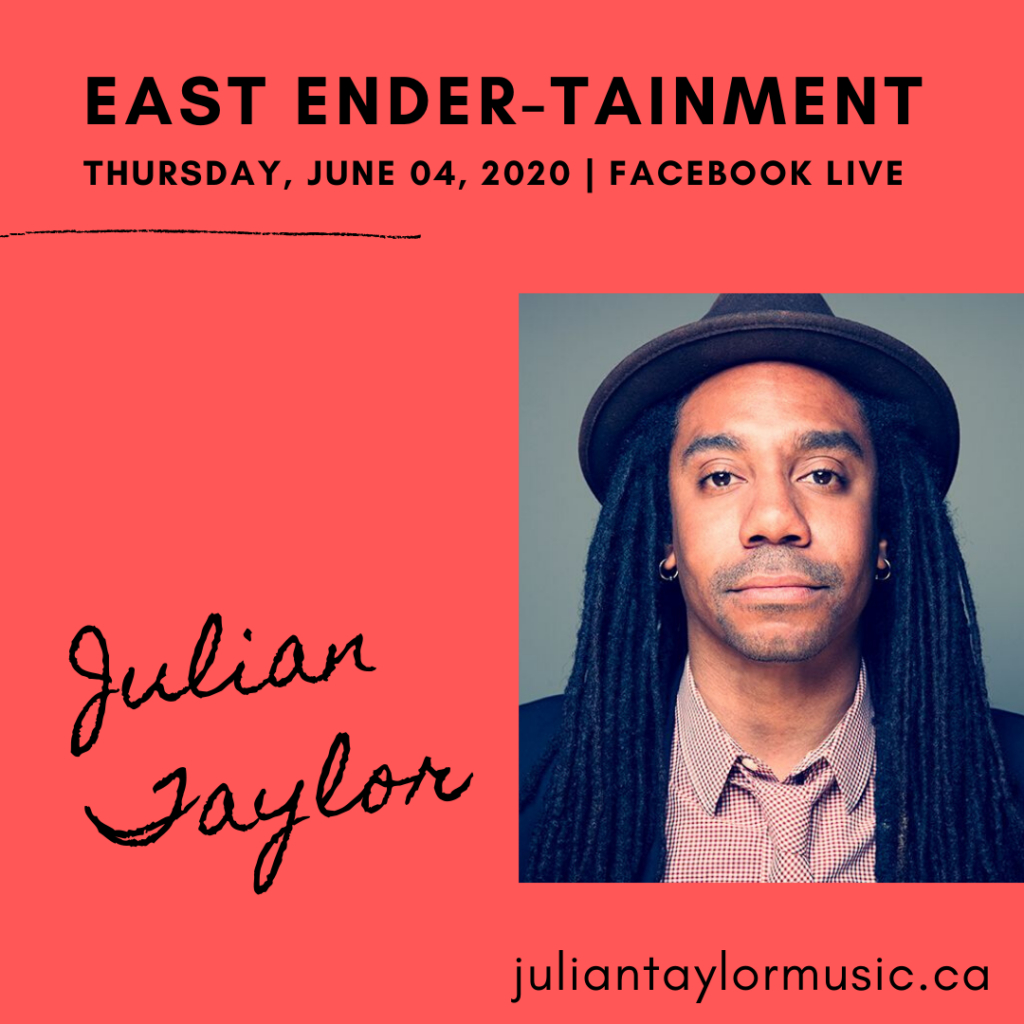 Julian Taylor
Julian Taylor doesn't fit in a box.  He never has—and more power to him.  A Toronto music scene staple and a musical chameleon, Julian Taylor is used to shaking it up over the course of 10 albums in the last two decades.  Of West Indian and Mohawk descent, Taylor first made his name as frontman of Staggered Crossing, a Canadian rock radio staple in the early 2000s. 
These days, however, the soulful singer/guitarist might be on stage one night playing with his eponymous band, spilling out electrified rhythm and blues glory, and the next he'll be performing at a folk festival delivering a captivating solo singer-songwriter set. His songs have been placed in shows like Kim's Convenience, Haven, Private Eyes and Elementary.  He's been invited to perform at two Olympic Games.  The soulful blues, rhythmic soul, rootsy rock riffs and troubadour-esque folk songs that comprise his music are worth putting your busy life on hold for.
Taylor's journey began in a musically artistic family: his father plays classical piano, while his cousins on both sides of his family sing and play music, and his uncle is the conductor of the Nathaniel Dett Chorale, which focuses on Afrocentric vocal music.  Taylor started piano at age 5 and learned acoustic guitar over summer campfires.  In 1995, while still in high school, he formed the band The Midnight Blues and started playing open stages in North Toronto.  That band morphed into Staggered Crossing who were signed to a publishing deal in 1997, and their self-titled debut, released in 2001, spawned four rock radio singles, including top 10 hit "Further Again."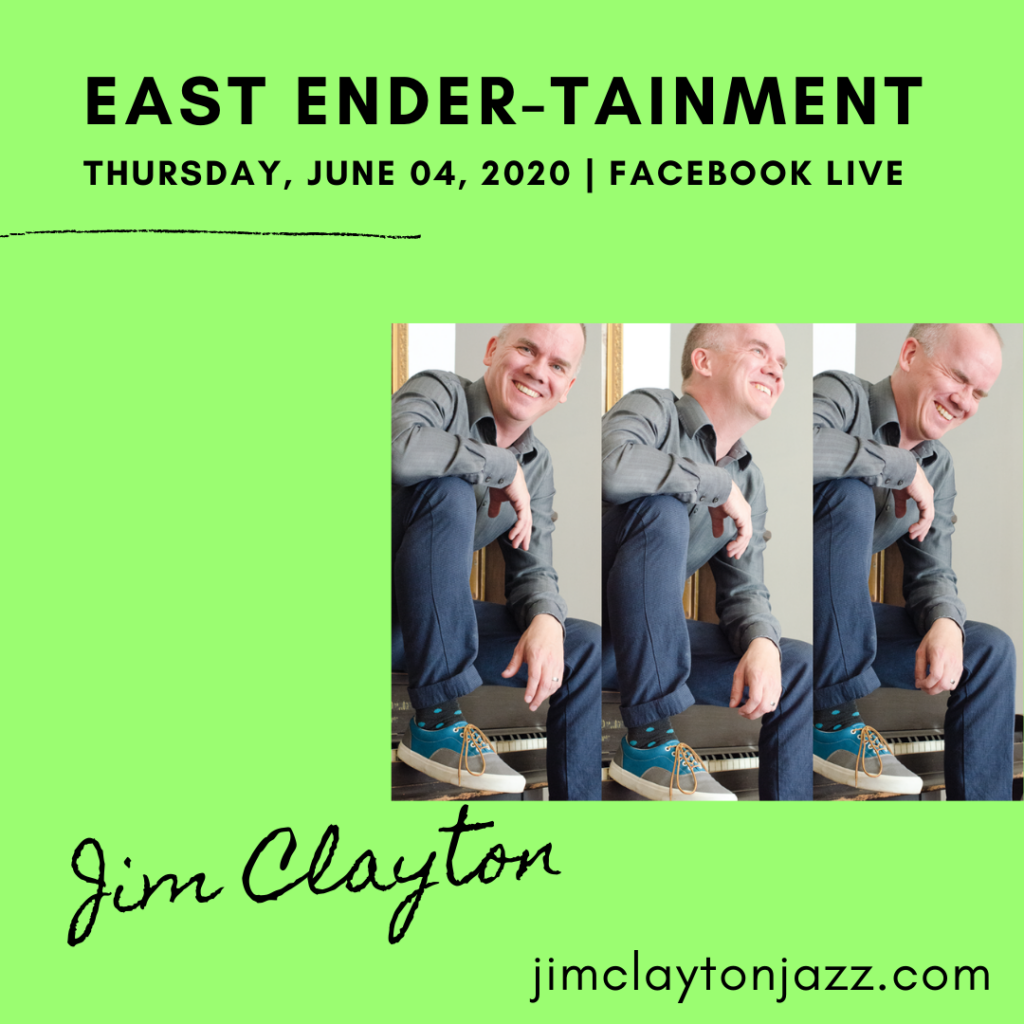 Jim Clayton Jazz
DownBeat Magazine called Jim Clayton's music "warm and happy… tender and soulful." He calls it a blend of bebop and New Orleans, the city he considers a second home. His repertoire is a mix of jazz standards, reimagined pop classics, and his own memorable writing.
Jim's last two albums, Lenny Jumps In (2016) and Songs My Daughter Knows (2014) landed on the jazz radio charts in both Canada and the USA. He won three national awards with recording act The Clayton/Scott Group, and his music has been heard internationally on radio, in film, and on television (including Dateline NBC, Keeping Up With The Kardashians, and MTV).
Jim spent a decade as a music director with acclaimed theatre company The Second City, entertaining audiences around the globe, from ex-pats in Asia to our troops in Bosnia.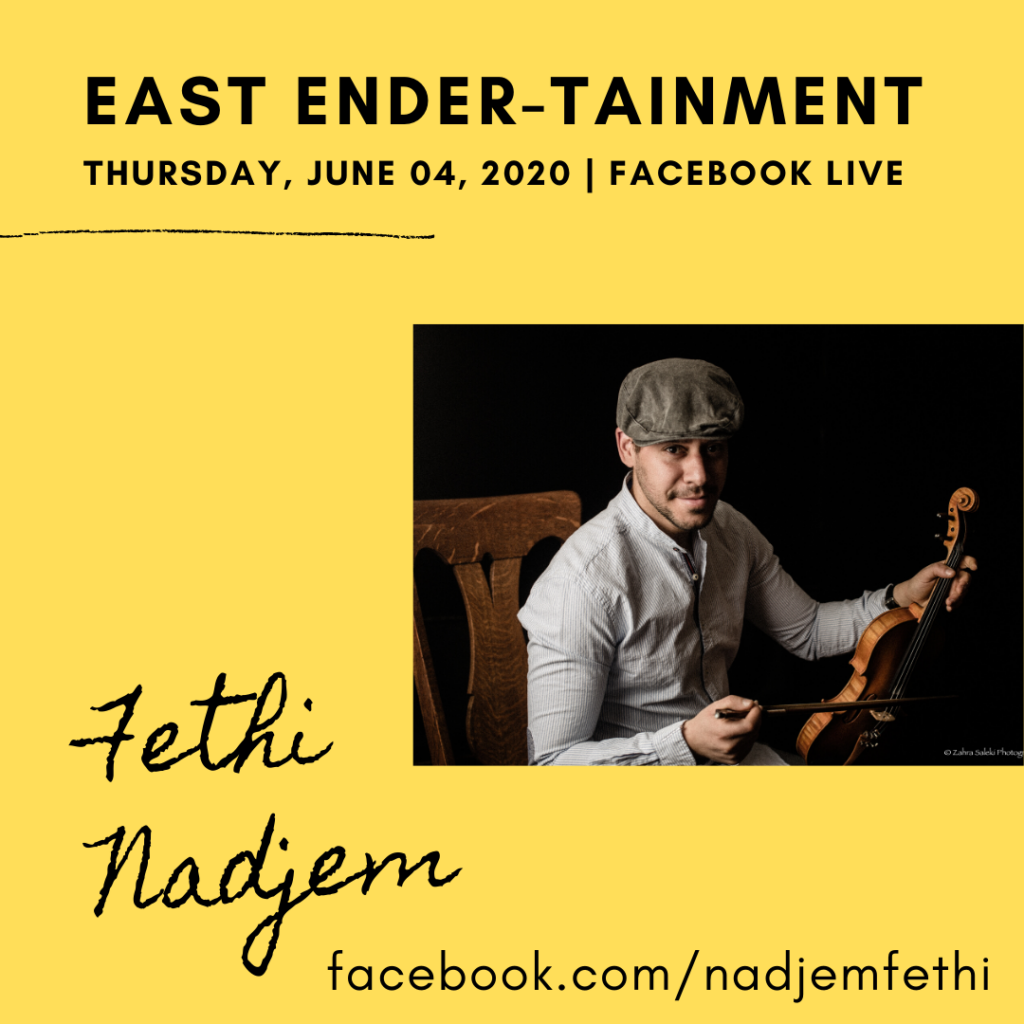 Fethi Nadjem
Fethi Nadjem was born in 1983 in Algeria where he grew up in a family of musicians. He began playing the guitar and oud at the age of 13, and developed his skills within the Fine Arts Association in Algiers, learning Andalusian music, and playing violin and mandole. At the age of 21, he co-founded Djmawi Africa, a fusion band that still, over a dozen years later, performs around the world, and in which he began playing the kora. Soon after arriving in Toronto, he began playing with several bands and musicians, including Moskitto Bar, Moneka Arabic Jazz, Jesse Cook, Maryem Hassan Tollar, and more, and with his own fusion music project.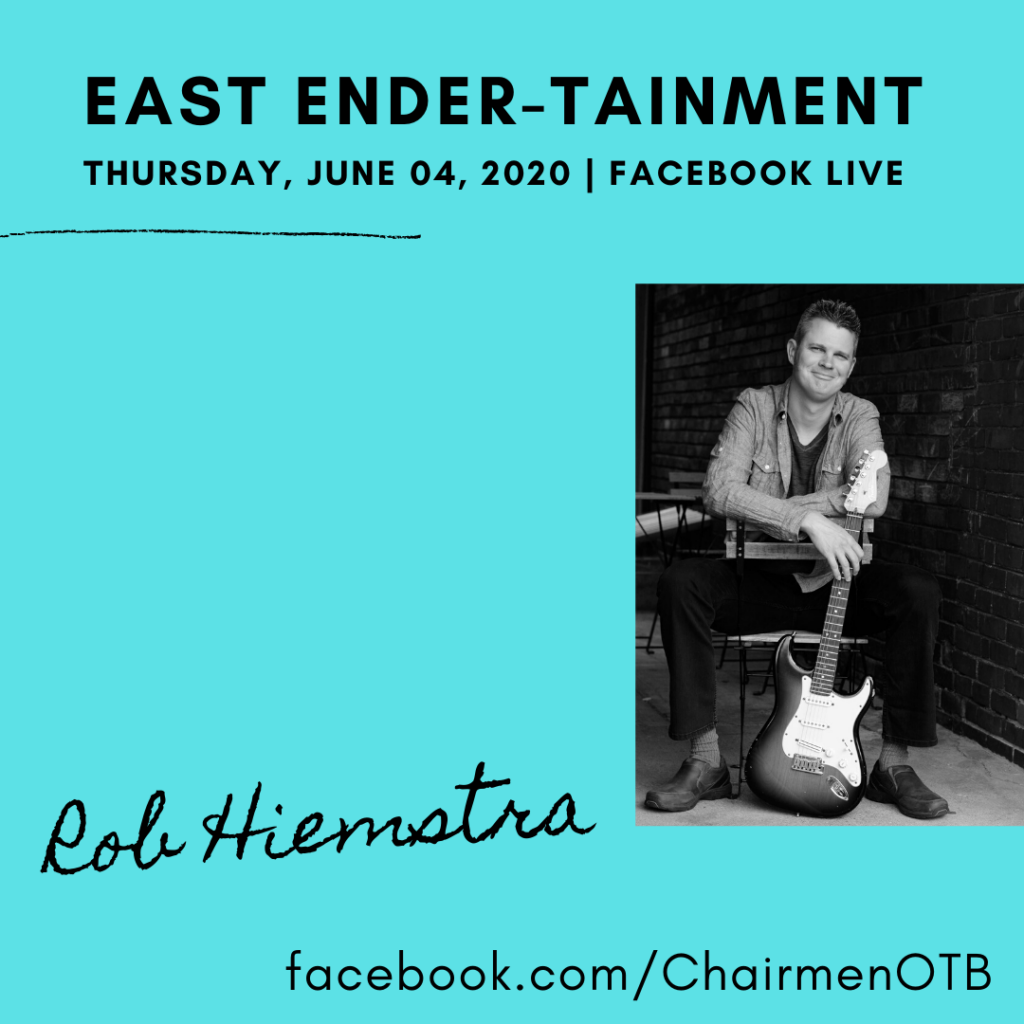 Rob Hiemstra
Rob's new band, Chairment of the Boards, is dropping their debut album "Surfin' the Apocalypse" will be released soon. Check out the first live performance of the album on Facebook here!