A 24-Hour Virtual Ride to #CRUSHCOVID!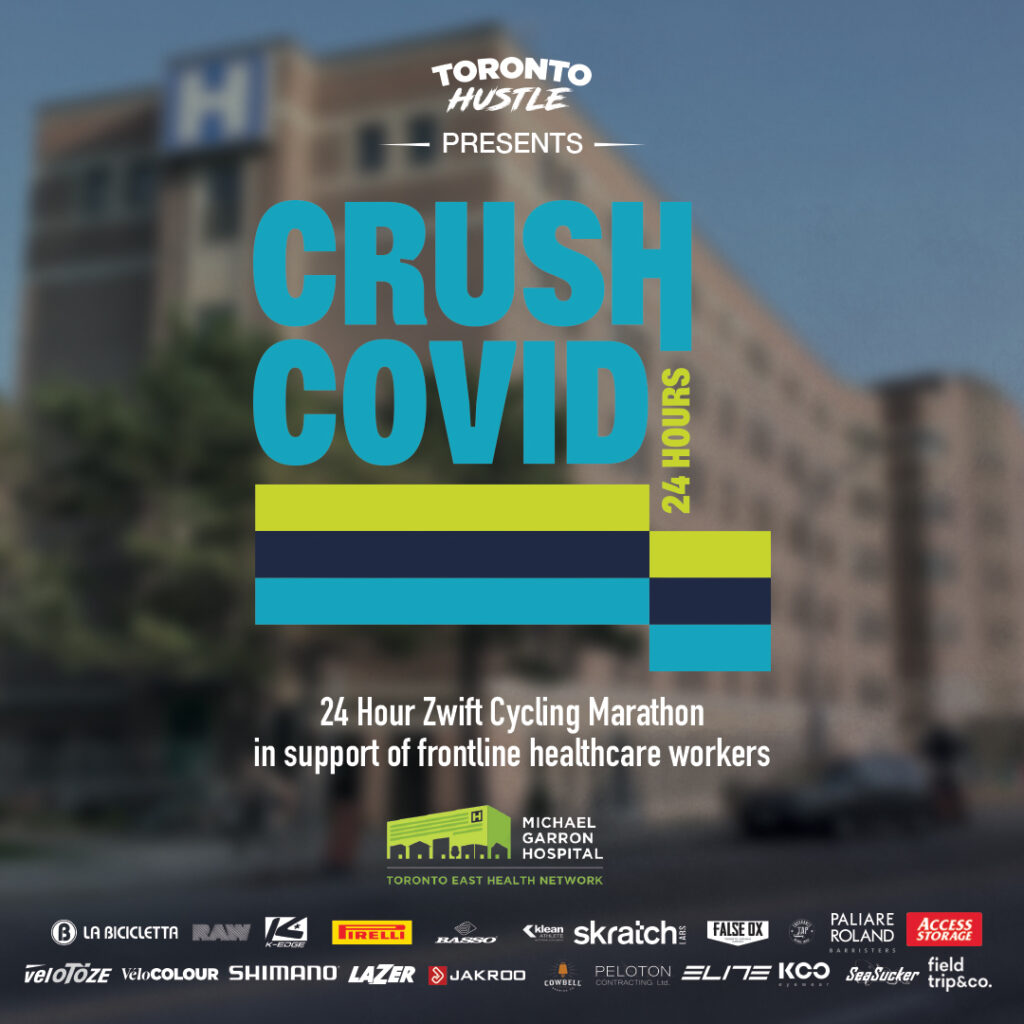 Hi there,
In these uncertain times, the East End is finding new ways to channel our relentless drive to dig deep, come together and give back. Michael Garron Hospital Foundation and Toronto Hustle are hosting a 24-hour virtual ride to #CRUSHCOVID.​ As an East Ender, cyclist, and Toronto City Councillor, I'm doing my part by riding the full 24-hours and I'm encouraging everyone who can to take part too.
In the weeks since COVID started affecting our daily lives, Toronto's East End has stepped up in a big way to do its part. Whether it's donating to food banks, volunteering with community organizations, or delivering groceries to vulnerable neighbours – we've had no shortage of courage or spirit. Being reminded of that every day has inspired me to step up to help #CRUSHCOVID.
The heroes at Michael Garron Hospital have been working around the clock to protect us. They need our help now more than ever. Here's everything you need to get involved:
Sign up to participate as an individual or team at crushcovid.ca – you can ride all or part of the 24 Hour Zwift Cycling Marathon individually or as a relay team. Helpful FAQs are posted here.
Make a donation to any participant, team or directly to me on the CRUSH COVID website.
Join my livestream and share some encouragement, any time from 6pm on April 24th to 6pm on April 25th (facebook.com/BradMBradford)
While we won't know the financial cost of fighting the virus for some time, we know it's going to be high, particularly for supporting frontline staff. So far the hospital has subsidized staff meals and transportation. PPE and other costs will also start adding up. All funds raised will go directly to the hospital.
Although we're apart in many ways, we have never been closer together. I've never been prouder of our community.
Thanks for your support, stay home, and stay safe!
Stay well,
– Brad