Getting Involved at the Local Level – Sharing Your Feedback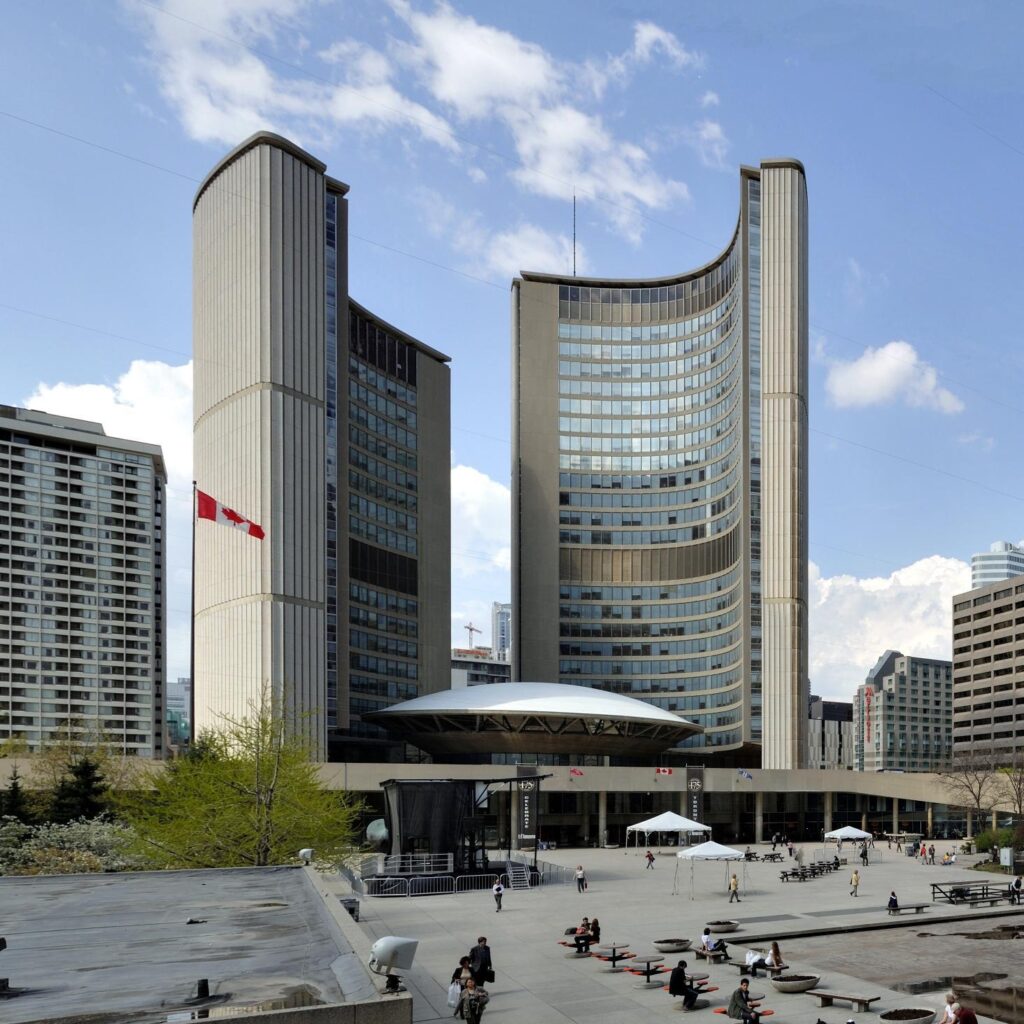 Community involvement in political decisions is critical. Those who are being impacted by the decisions being made have unique perspectives and information that is crucial to the process. With meetings going virtual, it has been difficult for some folks to share their input and have their voices heard. I'm putting this together as a quick "How-To" guide to sharing feedback at the municipal level.
First – pull up the item you'd like to comment on through the TMMIS system (click here)! You can search for the item by keyword, phrase, date, or which committee it will appear in front of.
Second – Click on the item and follow it to a page that should look like the image below. Click on the Submit Comments button at the top of the page! This is also where you can find background information on the item as well as request to speak at the committee meeting. If you'd like to comment on the Garden Suites item at Planning and Housing on December 8th, 2020, follow the link here!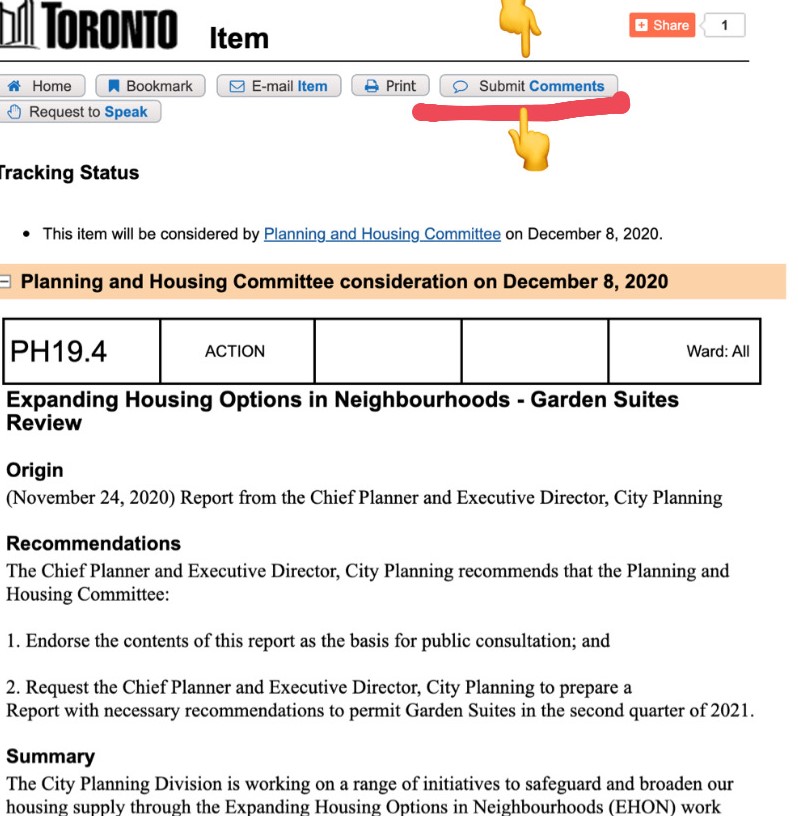 Third – After clicking on the button to submit comments, you should have an email field auto-populate, looking like the image below. Remember to CC me at Councillor_Bradford@toronto.ca so I can read your feedback, as well! Fill in your comments under the auto-populated section, even a few sentences is enough!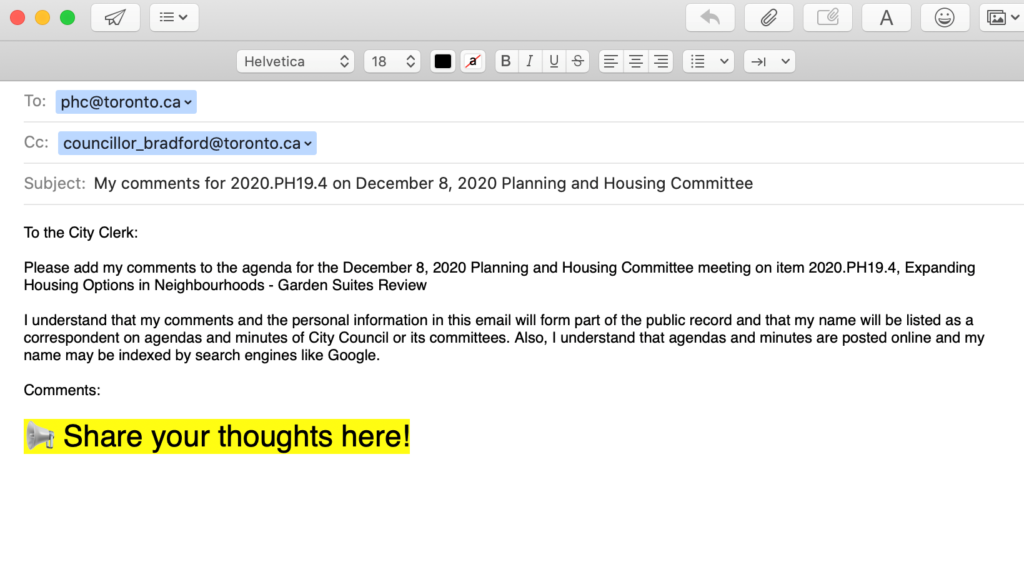 Thank you for getting involved in local politics! As the local experts, your input is crucial and will help us to reach the best outcomes for all parties.