How To Reserve a Time For Leisure Skating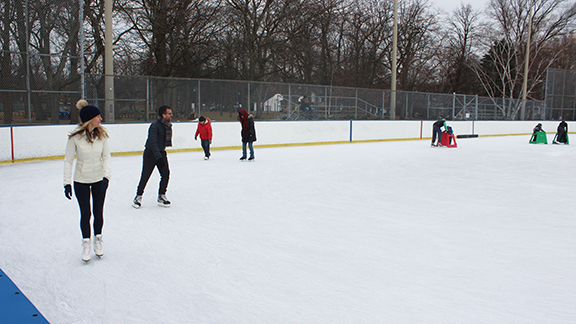 This winter, we're doing what we can to encourage folks to get outside. Fresh air and exercise does wonders for physical and mental health, and is especially important as we continue through this second lockdown. For more information on the programs and amenities we're offering throughout the winter, read here!
As Canadians, skating is a traditional part of our winter activities and we're keeping our 54 outdoor rinks open this year with COVID safety measures in place. Capacity is reduced to a maximum of 25 and it's recommended that folks reserve a space online through the Toronto eFun Portal. Here's a quick step-by-step guide on how to make your reservation online and enjoy the outdoors this winter!
Step 1: Create an eFun Account
To use eFun, you need a Family Number for your household and Client Numbers for each member of your household. If you already have an eFun account, skip ahead to step 2!
you only need one Family Number for your whole household
the contact for the Family Number will receive all communications for the account
each household member must have their own Client Number to use when reserving their spot for skating
There are three ways to get your account up and running:
Call 416-396-7378, option 1 to speak to a customer service representative
Email the Family Account Form (PDF) to pfrcustomerservice@toronto.ca. Save the completed form. Please allow 5 business days to process.
Fax the Family Account Form (PDF) to 416-392-1551
More information on eFun accounts can be found on How to Register for Recreation Programs.
Step 2: Finding a Rink
Once you have your eFun account, Family Number, and Client Number set-up, you're ready to reserve your time! Head to the eFun website and look for the "Find Programs" tab at the top. I know that "Ice Time Search" may seem like the appropriate tab, but that is intended for renting entire rinks for private use.
Once you're in the correct tab, click on "Registrations" along the left side of the screen. Then click on "Leisure/Public Skate (Outdoor Rink)" to see a listing of all the available dates, times, and locations for reservations. You can use the "Location" drop-down menu located near the top of the page to filter only for the parks or rinks near you.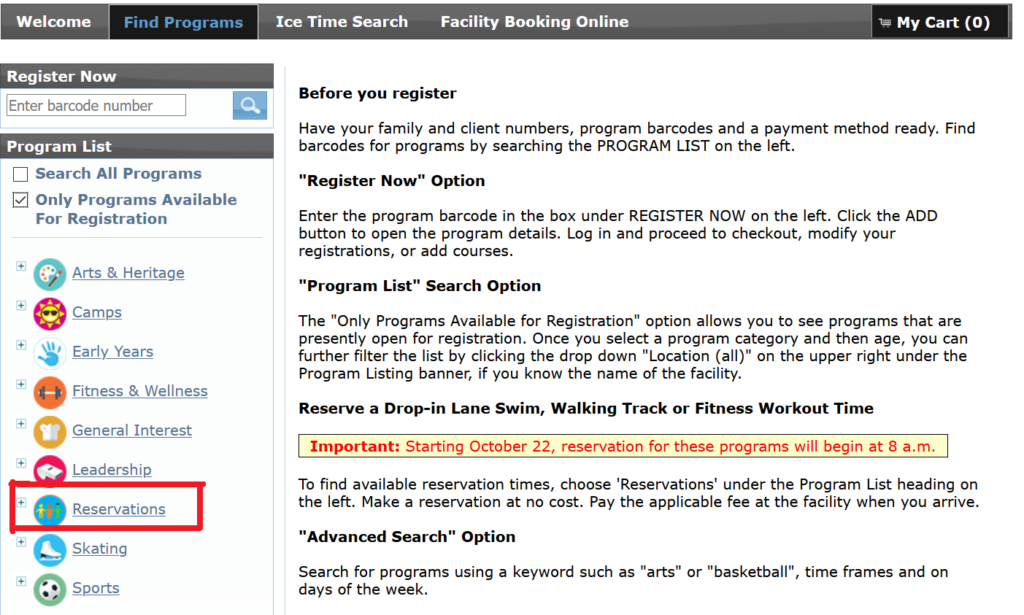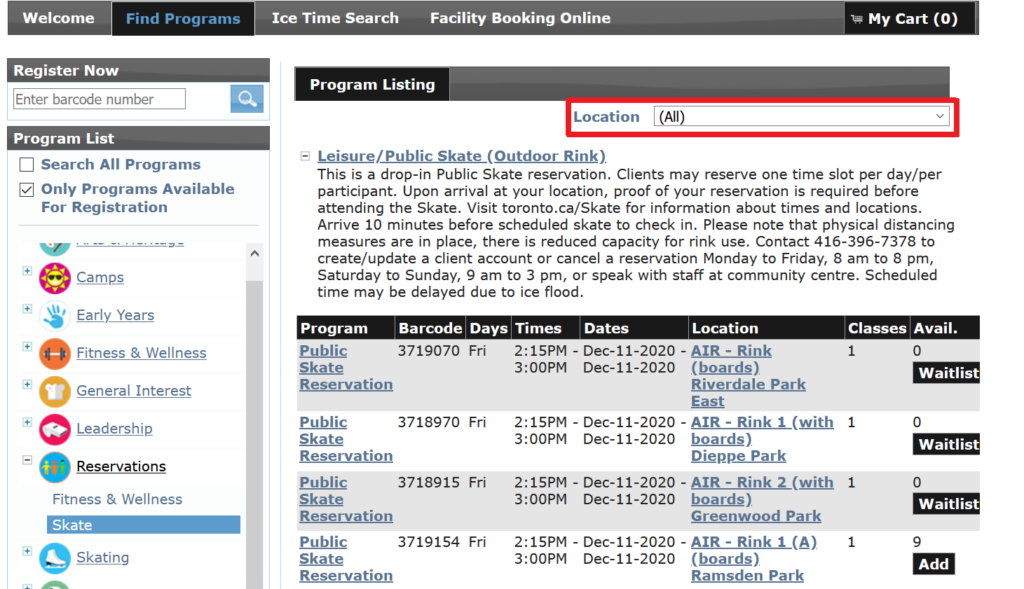 Step 3: Register!
Once you've found your preferred rink and time slot, it's time to register! If the time slot is currently full, you can add yourself to the waitlist in case someone cancels their reservation later! Remember – you need your eFun Family Number for your household and Client Number for each individual who will be skating!
If you have any other questions, don't hesitate to reach out! I can always be contacted at Councillor_Bradford@toronto.ca.