Launching the Live Music on Patios pilot program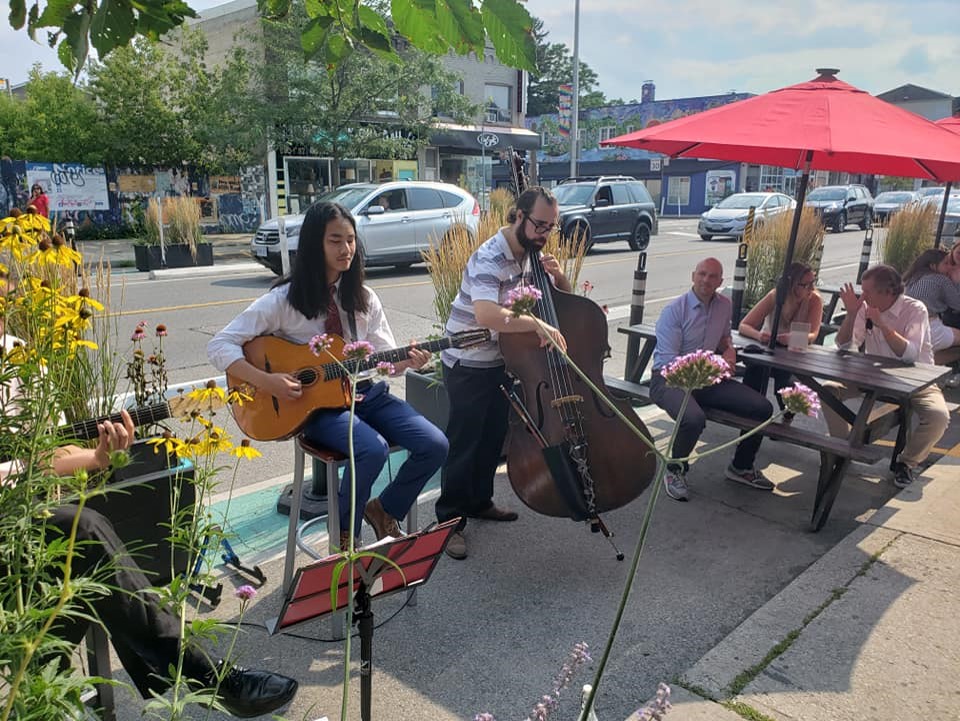 It's official! Toronto's Live Music on Patios Pilot has launched, ready for the long weekend!
This is all about supporting the local music sector, bringing more energy to our main streets & helping businesses back on their feet.Lots of thank yous and details here.
It started with a request from the Toronto Music Advisory Committee (TMAC) in May and here we are in July, implementing. There are too many incredible leaders in Toronto's music sector to shout-out but I want to thank my TMAC Co-Chair Mary An Blom & everyone on TMAC supporting music in Toronto every day.
A big thanks to Deputy Mayor Ana Bailao and Councillor Paula Fletcher for putting up their hands to support livemusic and getting creative in their communities. Mayor John Tory and his team did the same, taking on this hard work among so many big files across Toronto.
Toronto's Music Office led by Mike Tanner & Jaclyn Tam with Marguerite Pigott's guidance have been incredible steering the ship. Multiple City of Toronto departments including Economic Development & Culture , Transportation Services, Municipal Licensing and Standards, and Toronto Public Health helped design the program details.
The Business Improvement Areas (BIAs) in the 3 pilot wards are helping to implement, working closely with local businesses as they do every day: The Danny, The Beach, Broadview Danforth, Riverside, Leslieville, GreekTown on the Danforth, Gerrard India Bazaar, Queen St West, Corso Italia, Regal Heights Village. Little Portugal on Dundas, Fairbank, St. Clair Gardens, Discover Bloordale, College West, Bloorcourt, and many others.
Thank you Trecce, Local 1794 and Cumin Kitchen for hosting us on your CafeTO patio!
Thursdays & Fridays 5:00pm – 10:00pm
Saturdays 12:00pm – 10:00pm
Sundays 12:00pm – 6:00pm
If you're a musician or business owner who wants to host live music on your CafeTO patio reach out to your local BIA (find them here) and the Toronto Music Office (music@toronto.ca).
We'll be gathering data to understand the impacts of the pilot and look at what we can learn to design a broader program to support Toronto's Live Music industry and music sector overall. Remember to enjoy patio season safely and support local. See you out there!