Major Road Closures – Queen St E and Kingston Rd Intersection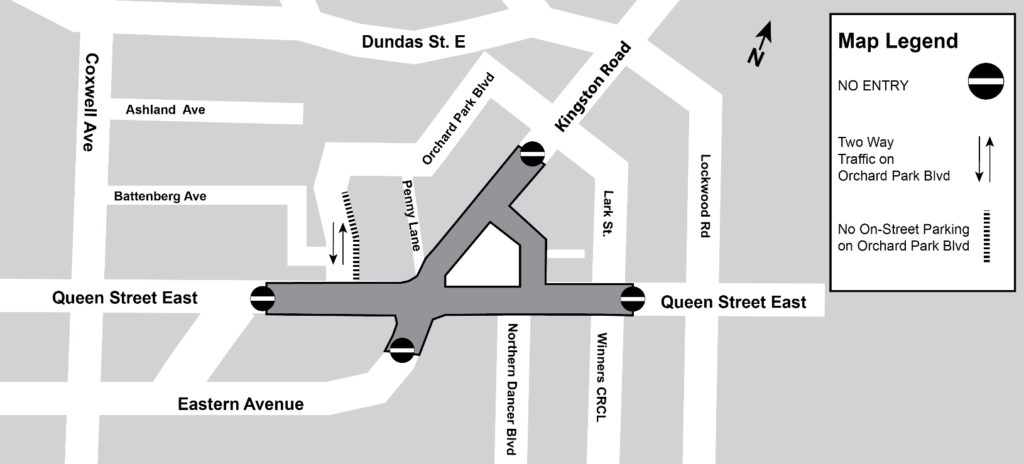 Starting Saturday September 7th, there will be a number of full road closures around the Queen St E and Kingston Rd intersection (see map). Closures will last approximately 7 weeks. Some partial closures (lane reductions) will also be in effect until late December 2019. The closures are to replace streetcar tracks and improve safety at the intersection. Work will be taking place 24 hours a day / 7 days a week to complete the project as quickly as possible.
Most businesses will remain open. TTC will be re-routing around the construction. Traffic will re-route using Dundas to connect Queen and Kingston Road. Residents impacted for parking will be notified. Extensive signage will be posted.
Full information on the project, including TTC route diversions, available here.
For questions or concerns, contact: Paul Martin, 416-392-3074, [email protected]