Naming a laneway in honour of Reese Fallon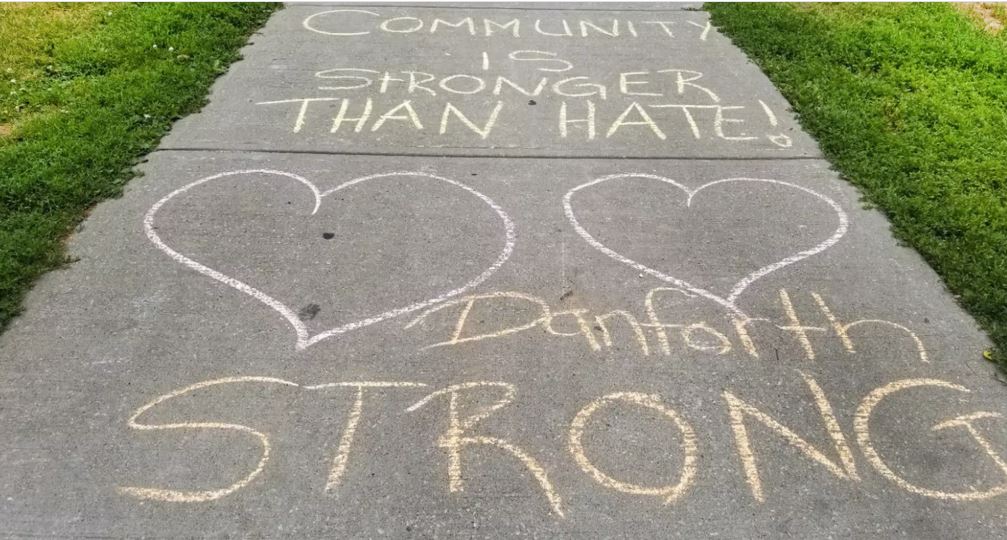 Please take a minute to to complete the petition at this link to support naming a laneway in honour of Reese.
Reese Fallon lived with her family in our East End community. At 18, she had just graduated from Malvern Collegiate Institute and planned to go into the Nursing program at McMaster University when her life was cut tragically short. Reese was killed, along with 10-year-old Julianna Kozis, on July 22, 2018 in the Danforth shooting. This tragic loss in our community is still hard to fathom and her care and passion are sorely missed. 
Reese's memory, of course, lives on through our caring community. I am asking you for your support in honouring Reese's memory. With her family, we would like to name a Laneway after her. This would be a legacy to her short yet impactful time among us. The proposed location of this laneway is just south of Gerrard and east off Wayland Avenue. This particular lane is being proposed to remember Reese because it's close to her home, the schools that she attended and to the many friends who cherished her. Many in the community would appreciate an opportunity to remember Reese and to perhaps feel her presence through a namesake location.
As an advocate for change and an optimist, Reese had an effervescent personality. These are qualities which I hope you will agree reflect the best of what our community values. Please consider signing the petition to have this laneway named after her so that she can be remembered in years ahead and held close to our hearts every day. Neighbour support is needed to officially name a Laneway in Toronto.
Proposed Location for Reese Fallon Lane
The location of the laneway proposed for naming is shown in yellow highlight on the map below. The existing laneway runs east-west and north-south, between Wayland Avenue and Malvern Avenue, south of Gerrard Street East. It is currently identified municipally as "Ln S Gerrard E Wayland".