Supporting Local Businesses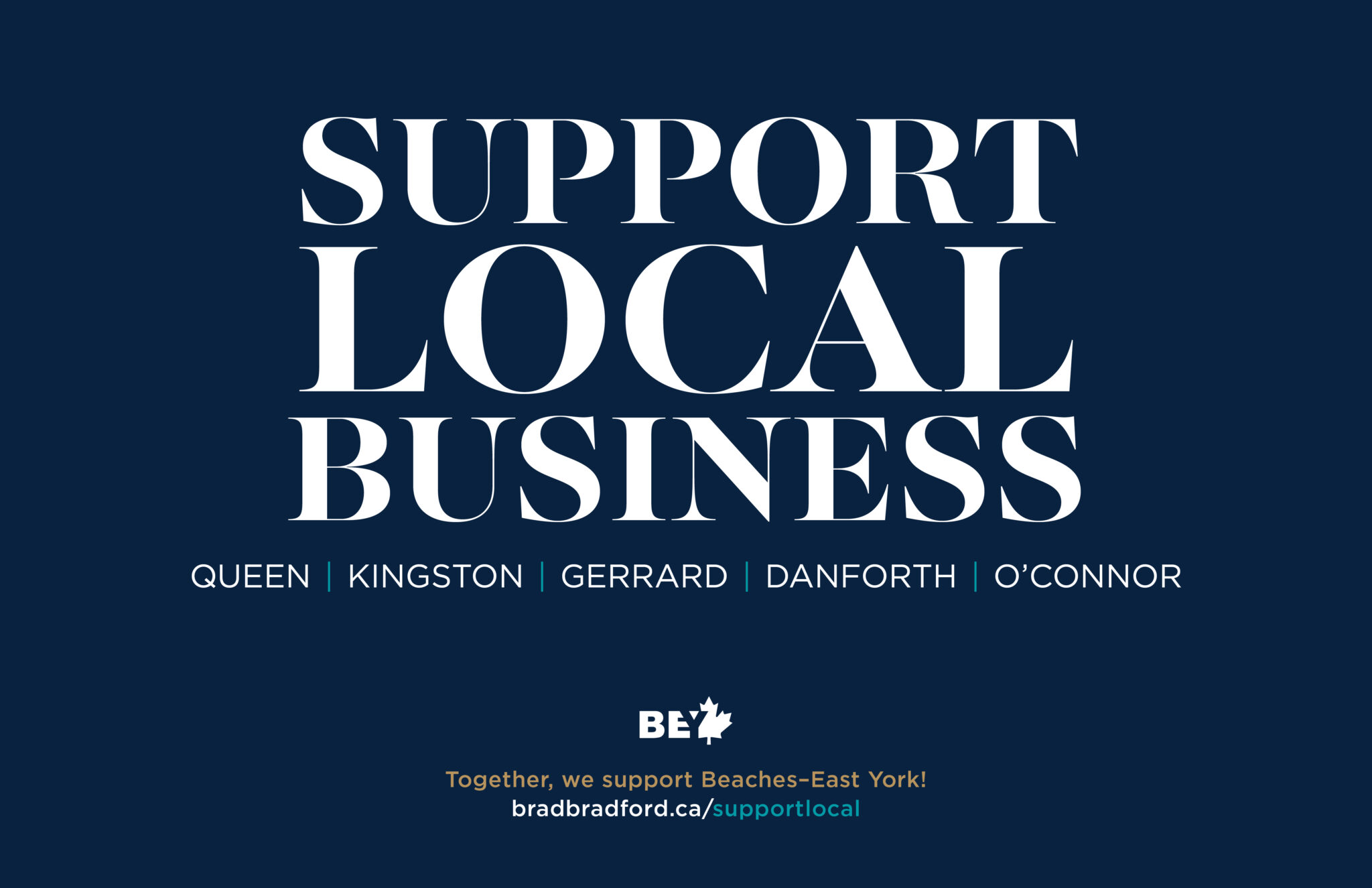 Throughout the pandemic, I've been the Small Business Lead for the Mayor's Taskforce on Economic Rebuild and Reccovery. This has involved engaging businesses all across the city, hearing their concerns, delivering policy-change to support them, and advocating to other levels of government.
Check out my small business update below for more information on the work that we've done across the city in the last year! You can also download it as a PDF below. I'd also like to highlight the variety of deals and offers from local businesses. Check out that page here and help keep our main streets vibrant!