Support Small Business and Stop Commercial Evictions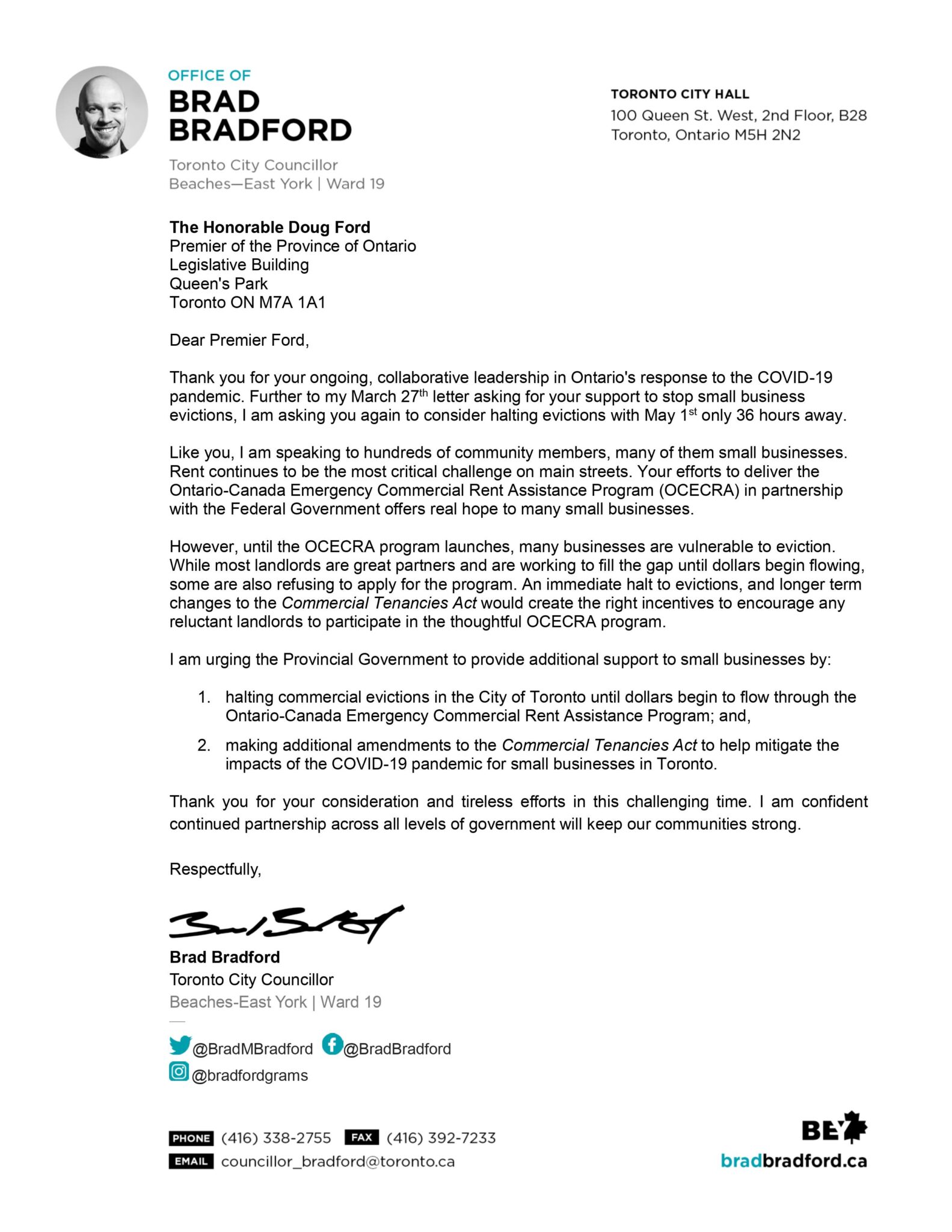 May 1st is just over 24 hours away. We need to stop small business evictions until money starts flowing from the Federal-Provincial rent assistance program. This will incentivize landlords to sign-up and make the program more impactful. I wrote to Premier Ford asking for an immediate halt to commercial evictions. I'll also be raising the issue at the first virtual City Council meeting tomorrow.
I've been working with the Mayor's Economic Support and Recovery Task Force since the pandemic fully took hold in Toronto. I've spoken to hundreds of businesses during this time to learn more about the specific challenges they face and how we can help. There is one concern that's consistent across all businesses – rent.
Premier Ford has announced protections against eviction for residential tenants, but no such protections have been announced on the commercial side. Small businesses employ hundreds of thousands of Torontonians. It is absolutely crucial that this foundation of our economy is safeguarded against the economic pitfalls of the pandemic.