Trenton/Cedarvale Modular Housing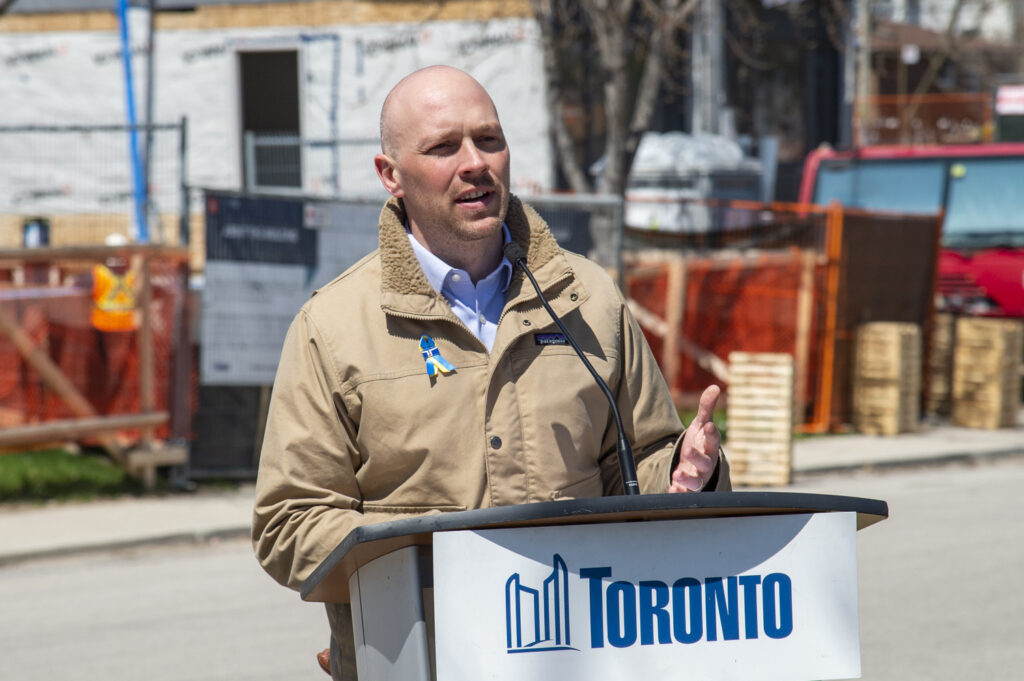 An important day for housing in our city, right here in the #EastEnd.
As we begin craning in 59 new units of #ModularHousing at Trenton/Cedarvale, we're building much-needed housing with supports right on site. These units will provide shelter & opportunity for the new neighbours joining us in the months ahead.
This work speaks to what we can do now, and in the future. With modular construction, we can get people into housing in months, not years.
It's an innovative way we are supporting residents experiencing homelessness, while improving the supply of affordable housing in our City.
Thank you to Mayor @johntory, Cllr. @anabailaoto, & MP @beynate for joining me today for this exciting step in our journey.
And thank you to all those in #BEY and #Toronto who participated in consultations, meetings, & everything in-between. Together, we're making housing happen.