Recording – Trenton and Cedarvale Modular Housing Community Meeting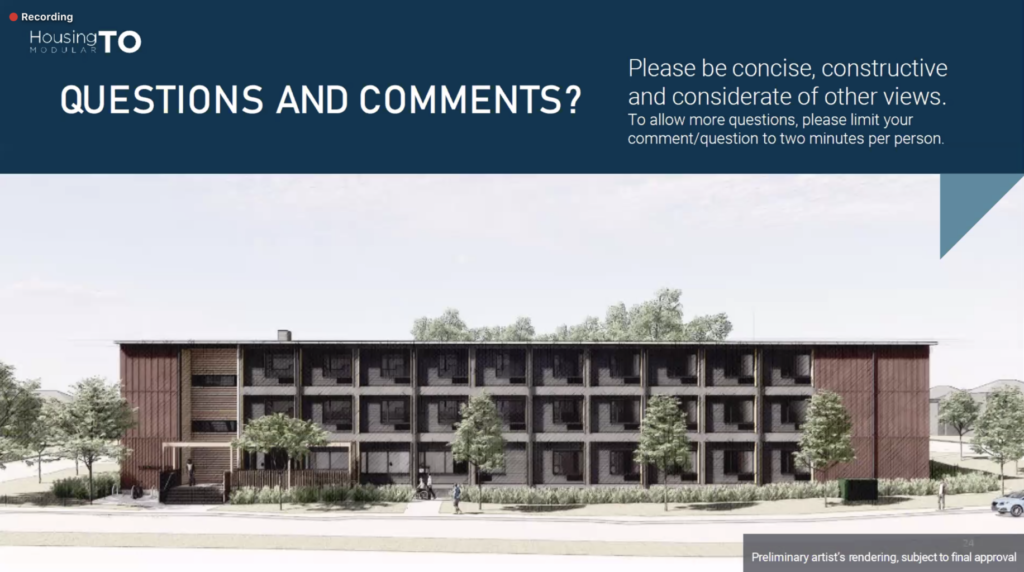 Thank you you to everyone who joined our first community meeting on the City's Trenton/Cedarvale modular housing proposal. The meeting was held on Zoom on March 8th at 7pm.
While we can all agree on the critical need to provide housing for our most vulnerable community members, there is also a need for appropriate community engagement. City Council will meet on March 10th to decide on the first of multiple steps for this proposal, and we want to hear from the community beforehand.
This meeting focused on important questions like: how was this location proposed and what does it mean for the surrounding neighbourhood, as well as important practical details around parking considerations and how partners for the project will be selected.
We're here because the City's taking poverty seriously, and we're serious about helping the members of this community that need it. This is the beginning of that process, and the community's voice as the local experts is essential to ensure that we get it right.
The originally scheduled public meeting is still happening on Wednesday March 17, 2021 at 7pm with similar content, plus any updates from the March 8th meeting). The login info for that meeting will be posted here on the day of the meeting.
More information on the project and some frequently asked questions are available here.