Updates for Small Businesses (Part 1)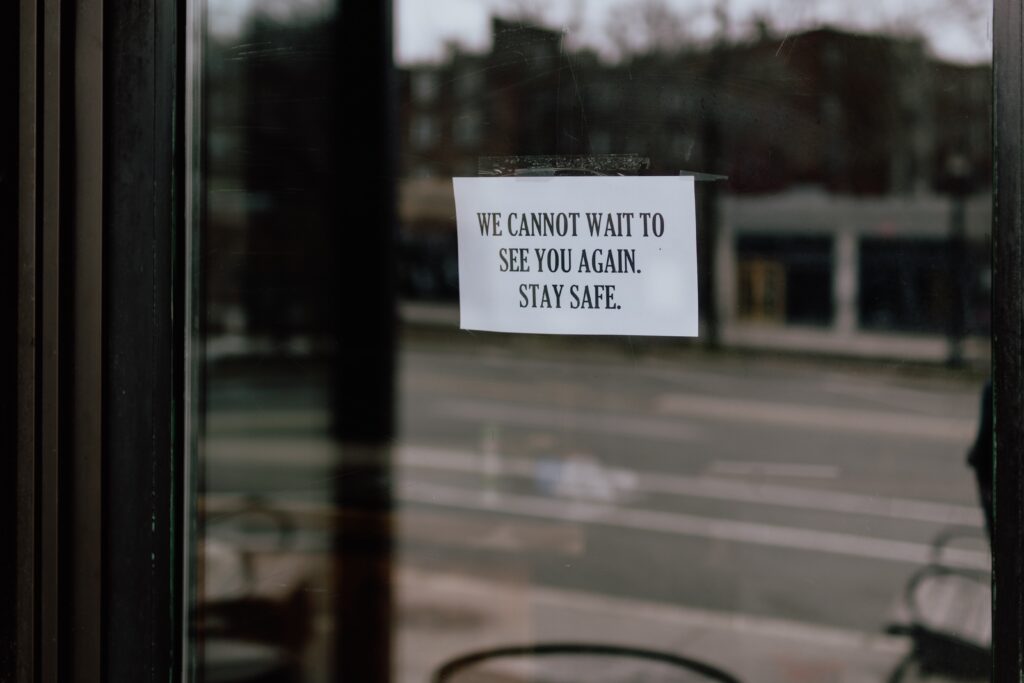 Hi everyone,
I hope you're keeping as well as can be. I know the start to April has been hard for many. Thank you for everything you're doing to support each other as well as yourselves in the past few weeks.
There's a lot of work happening to support local businesses on all fronts. I want to keep up with my commitment to share regular updates.
Resources and supports
Toronto Region Board of Trade launched a helpful portal to create a clearing house for information like we'd discussed on our calls. There is some useful guiding information and an FAQ format which they'll build out over time. There's also a tool to submit questions directly on the website.
CFIB has created an exceptional set of resources and FAQs including materials like a template lease deferral agreement to help with rent negotiations and other useful templates and guides.
The Music Together Fund is supporting local musicians putting performances online. There are great opportunities to keep engagement up.
On the City's end, we're still working on getting resources to support businesses with advice. Some of this work is being done in partnership with MPAC and is expected to launch in a couple of weeks. The latest information on city service impacts is still posted on the City's website here. Of course, my office and your local councillors are a resource too.
Roll out for financial supports is taking time across the board. Thank you for all of your patience.
Open-for-business campaigns
There are a number of campaigns aggregating businesses that are still open or can still be supported online. Be sure to make sure you and/or your neighbouring businesses are visible on these sites, and feel free to share any resources I've missed:
(Stay tuned for a similar resource from Tourism Toronto which I'm hearing is in the works)
Special shout-out to a couple of my local BIAs – The Danny BIA and The Beach Village BIA for setting up helpful maps giving real-time status updates on businesses in their areas. Make sure you're letting folks know about similar maps in your BIAs and sharing the latest information.
Government actions
I've presented the findings of our small business consultation to the Mayor and the Economic Support & Recovery Task Force. The Mayor and the City's senior leadership team are so grateful for the time you've taken to stay engaged through this challenging period.
In addition to the property tax and fee deferrals we've implemented, the City's short-term efforts are focussed on intergovernmental advocacy. I joined the Mayor for a call with the Federal Minister of Small Business, Mary Ng yesterday. We shared the concerns we've been hearing about rent and commercial mortgages – the key message was that small business tenants and local landlords alike are struggling to fill the cash flow hole for April and money needs to go directly to struggling businesses. Financial institutions also need clear direction on the kinds of supports expected from them. The Minister heard that feedback and her office followed up for more information.
We're continuing to ask to the Province to provide additional support with commercial leases. The Premier responded to my letter asking for a halt to small business evictions for April rent. While that step hasn't been taken yet, there is an extensive list of supports being rolled out. Thanks again to everyone who supported the Keep the Lights On campaign led by the Broadview BIA which go some good overage like this piece in The Star.
Longer-term we're all hands on deck to put programs, funds and all other possible supports in place to help our local businesses through the Economic Recovery & Support Task Force.
Minister Mary Ng has a Facebook Live Q&A at noon tomorrow (Wednesday) if you're interested in participating. The stream should be on her page close to the start time.
Looking ahead
Ongoing engagement over the coming holiday weekend is a step we can all take. In my community, we've got a COVID Easter Egg Hunt and virtual Easter Parade set up. I'd encourage you all to participate in this or similar initiatives to generate engagement on your social channels, Councillor Bailao has a similar efforts in her community and I'm sure there are others out there!
We had a TABIA check-in call today where we heard some updates on:
The BIA Innovation Fund which is open for applications.
The BIA facade improvement grant application is expected to be extended. Stay tuned for more details.
Extensive feedback on issues with garbage, security, washroom facilities, and the need for a proactive approach on addressing vacant storefronts. I will be sharing this with the Mayor's Economic Support & Recovery Task Force and report back with action items. The message for now is to continue reporting any garbage and property standards issues to 311.
I've been hearing a lot of feedback from businesses, residents and Councillors looking to support businesses with on boarding to meal delivery services like Uber Eats and Skip the Dishes. We are in conversations with these potential partners to see if we can find discounted plans for businesses to on-board, including non-restaurant businesses that might still benefit from delivery services like local grocery stores. Stay tuned for more updates.
A lot of information in here – thank you again for all the hard work you're putting in. As I've said time and again, this isn't just about keeping our businesses strong, it's about keeping our communities strong too.
Stay well,
Brad