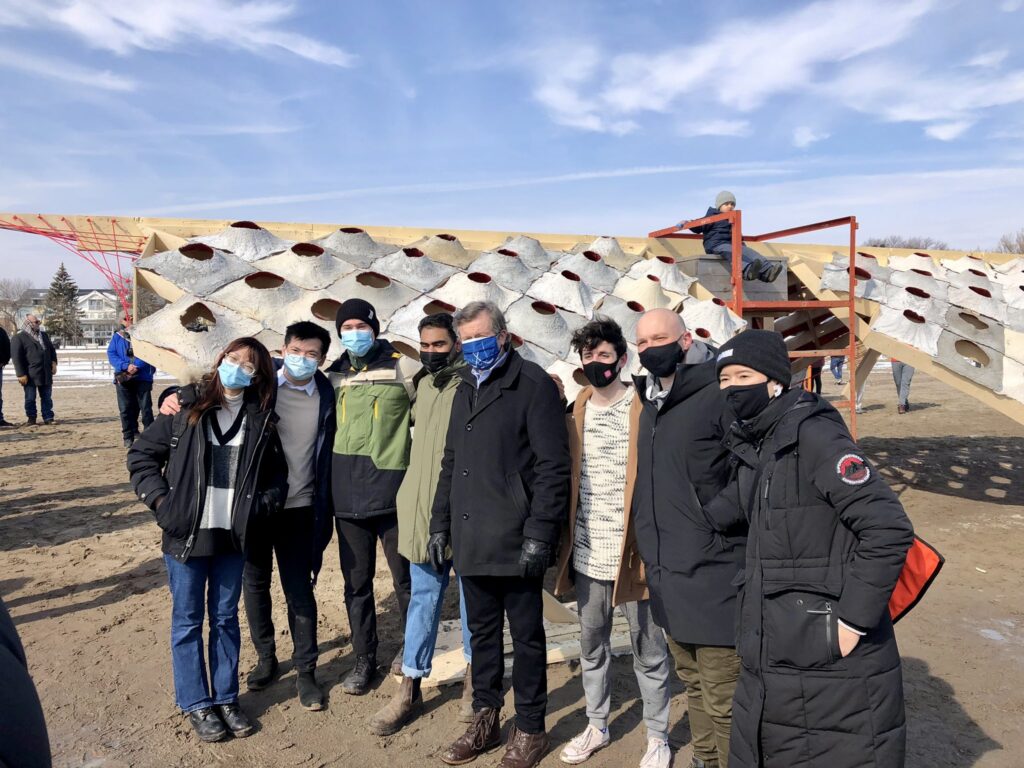 They're back! Winter Stations 2022 has officially landed at Woodbine Beach 👏
Great to spend the #FamilyDay afternoon welcoming Mayor @johntory to the Beach to check out this year's excellent pieces and connect with the designers behind them.
Using this years theme of "Resiliency" – these beautiful pieces are bringing special meaning and vibrancy to the Beach for weeks to come. Plan a visit & check out all the installations until March 31!