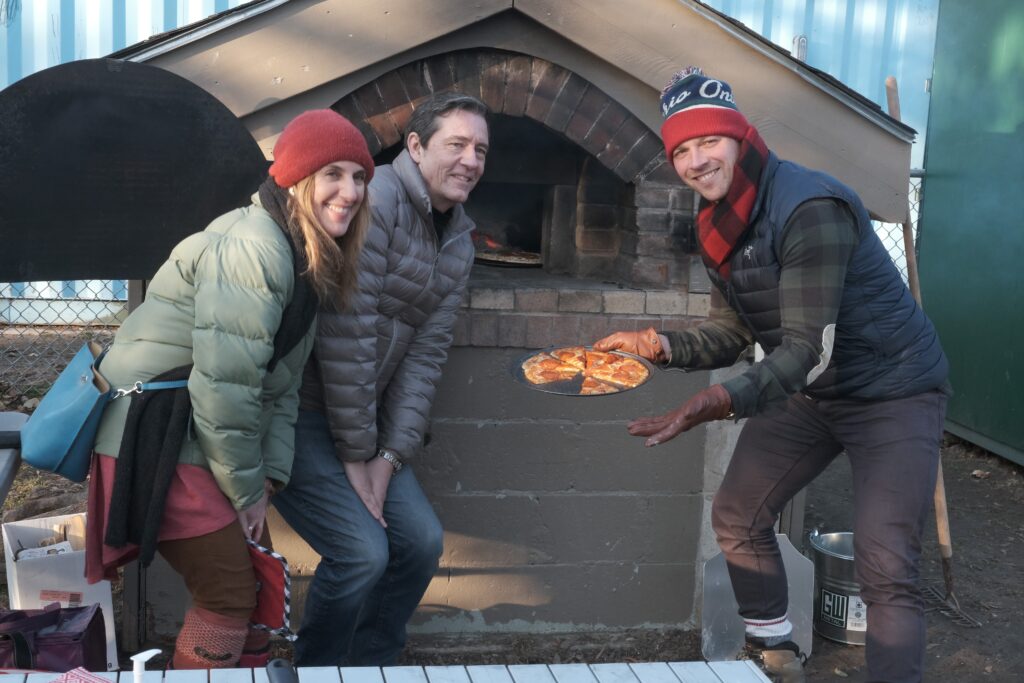 On November 24th we unveiled Ward 19's first community bake oven in Fairmount Park! Special thanks to former Councillor Mary-Margaret McMahon and the Fairmount Park Ice masters for all their hard work over the years to bring the oven here for the whole community to enjoy.
Lots of community members are excited about using the oven. The oven can be reserved for group and individual use, generally between 10am and 8pm every day. Someone in your group will need to have done the training to use the over.
Keep in mind it takes around 3 hours before the oven gets to its full temperature so you'll need to commit to at least half a day to use the oven. All the latest booking information is available on the City's website, click here.
You can also call the Parks, Forestry and Recreation Department's Client Services line for booking help and information.
Monday to Friday, 8am – 5pm
416-396-SERV (7378)
Looking forward to seeing many of you out in the park and enjoying the oven!