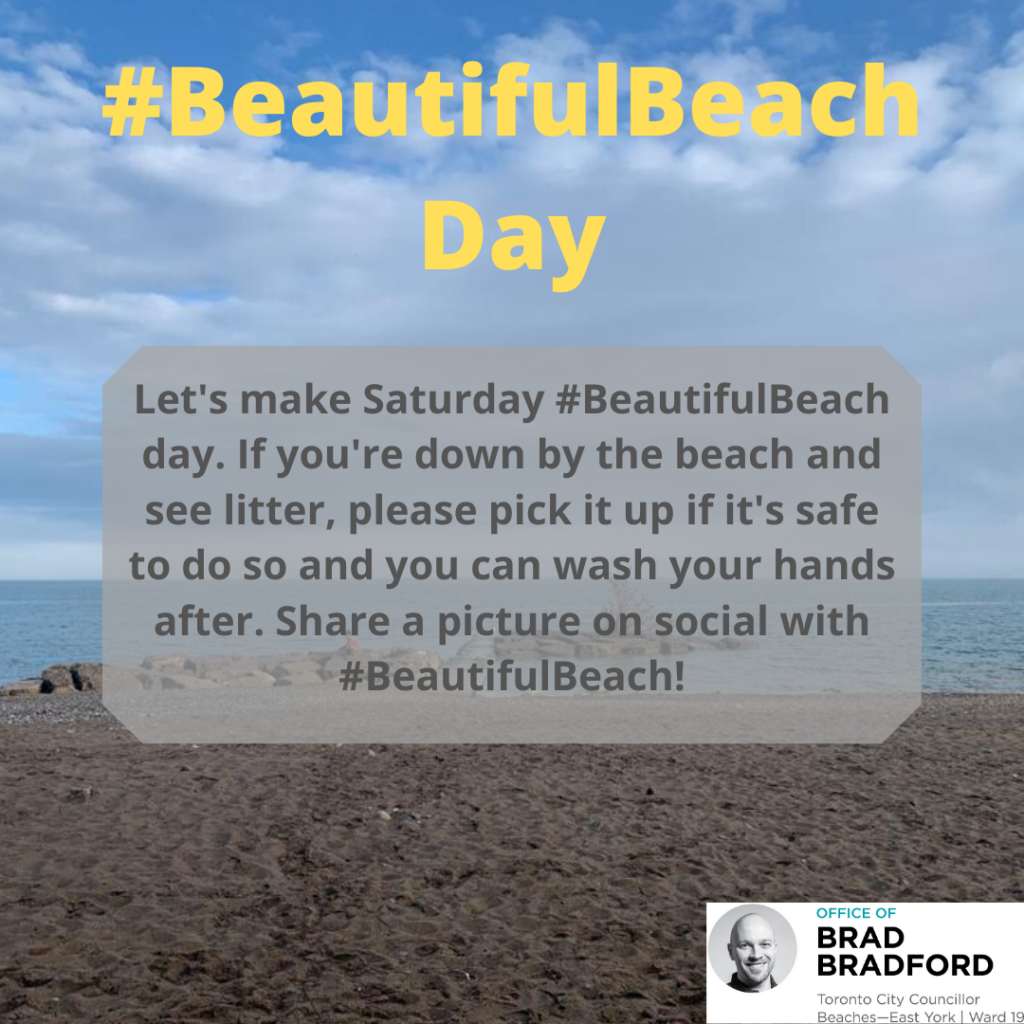 While we can't come together for our traditional community cleanups, we can still do our part to keep our Beach clean! Like many of you, I was frustrated to see the recent pictures of the Beach covered in litter and I want to help. Let's make this Saturday #BeautifulBeach Day.
If you're down on the beach and see any litter, please pick it up if it's safe to do so and you can wash or sanitize your hands after. Please be careful for any sharp or hazardous objects!
Remember to keep your distance from others, and please wear a mask if possible. Share any photos you take on social media with #BeautifulBeach and let's make sure the beach can be enjoyed by everyone.