Murphy's Law Redevelopment – Community Consultation Meeting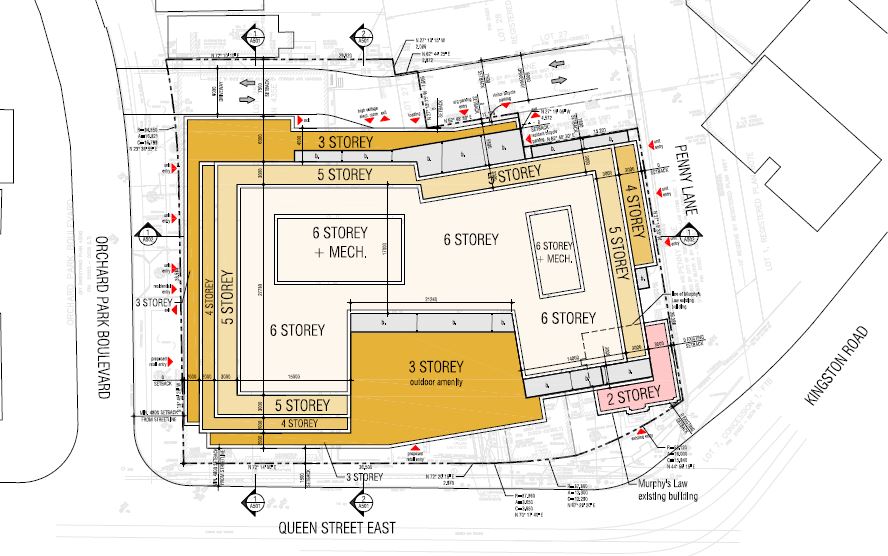 As many of you may have heard, there's a development application in for the Murphy's Law property (including the former Days Inn) at Queen and Kingston. The community consultation is happening next Tuesday, October 13th, virtually at 6:30pm. Murphy's Law is a staple in the community and the building is proposed to be preserved (including the rooftop!) and the pub's expected to reopen after construction. This is the beginning of the process, and it's incredibly important to hear from the community – either at the meeting or by email/social media/phone call to me and the City planners reviewing the file.
This part of Queen East is going through some incredible change with other major investments like the Live Nation venue that will open once it's safe to do so, as well as new projects at Queen and Coxwell under the City's flagship affordable housing project, Housing Now. We're a thoughtful, engaged community constantly working on community-led change. I know you'll have great insight to improve these applications and help ensure we get the best outcome for the community today, and in years to come.
For more info on the application itself, click here!