2020 Community Newsletter!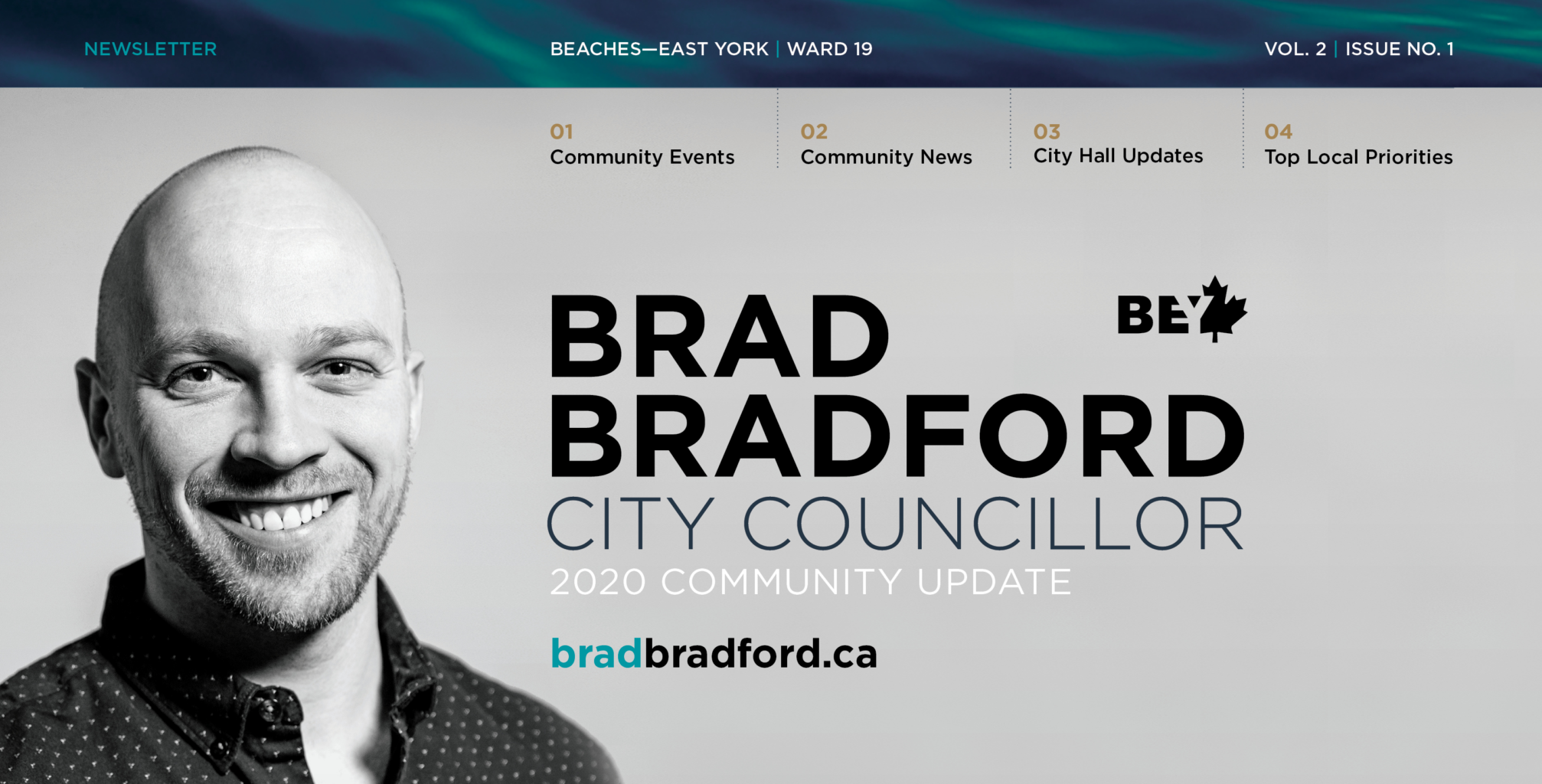 Happy holidays, everyone! I hope the year is winding down for you all nicely and you're getting some time to relax over the holidays. This has been a tough year for us all, and some time to rest, relax, and reflect is needed.
As we're wrapping up the year at City Hall, I'm sending out a physical newsletter to provide an update on the work we've done over the last year. Take a look below for a brief review of the last 12 months. With the whirlwind pace of 2020, there is too much to include. If you have questions on any projects from this year that aren't included in the newsletter, please reach out! I can be contacted at Councillor_Bradford@toronto.ca.
You can download the full 2020 Community Newsletter and a Small Business Update here:
Here are the images, in order, if you prefer to check it out that way!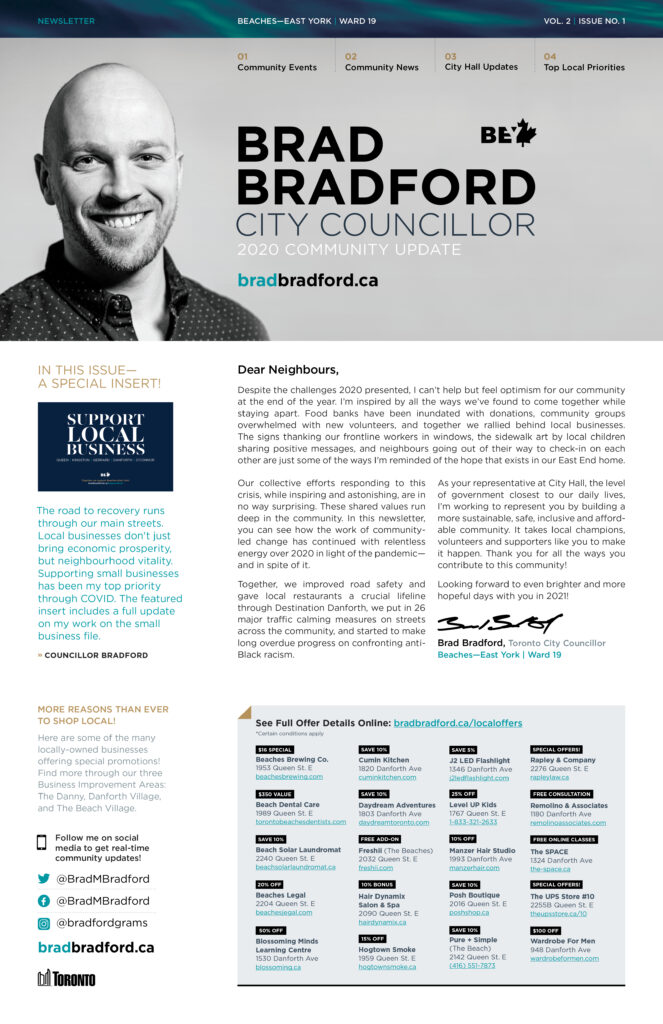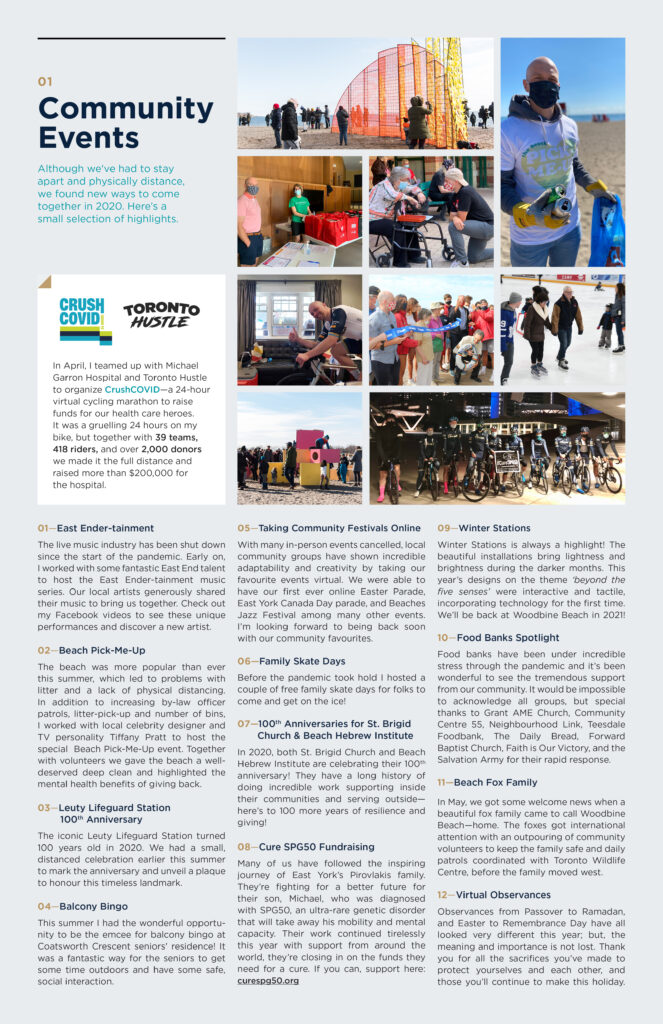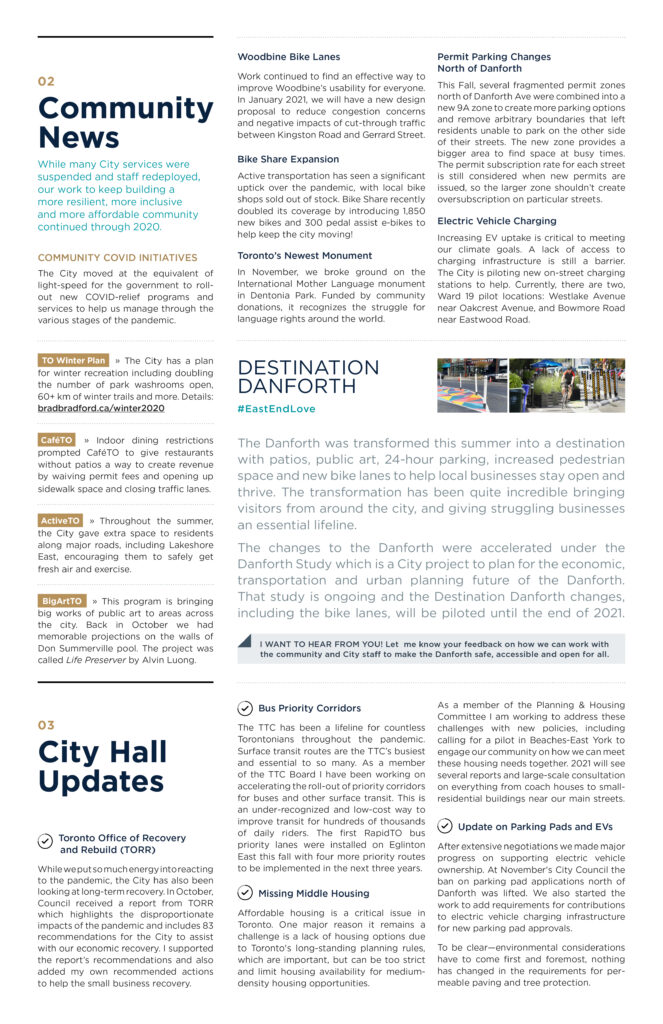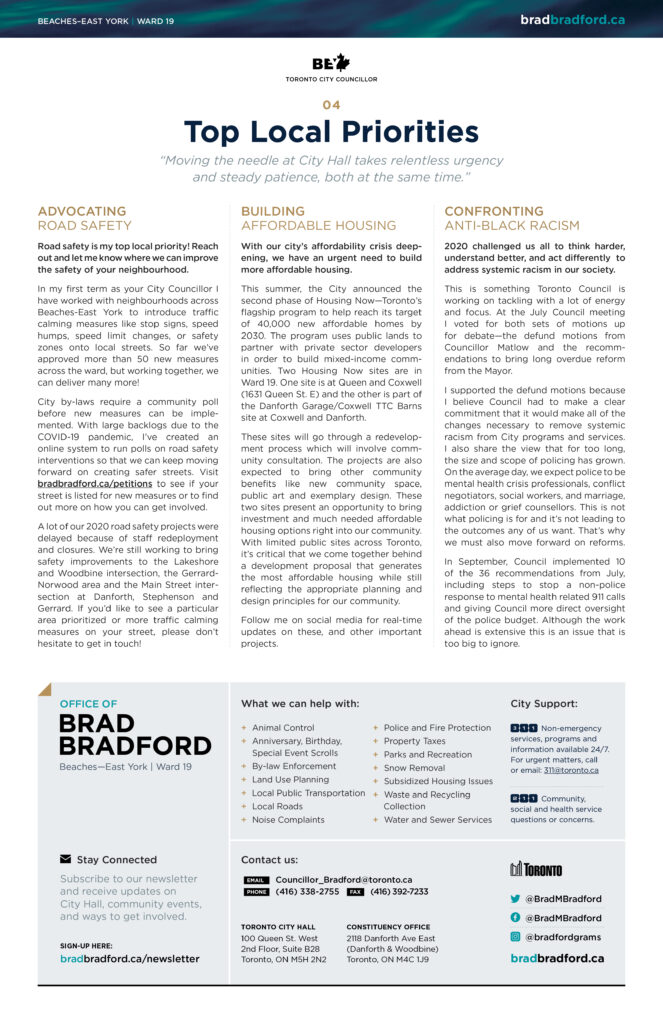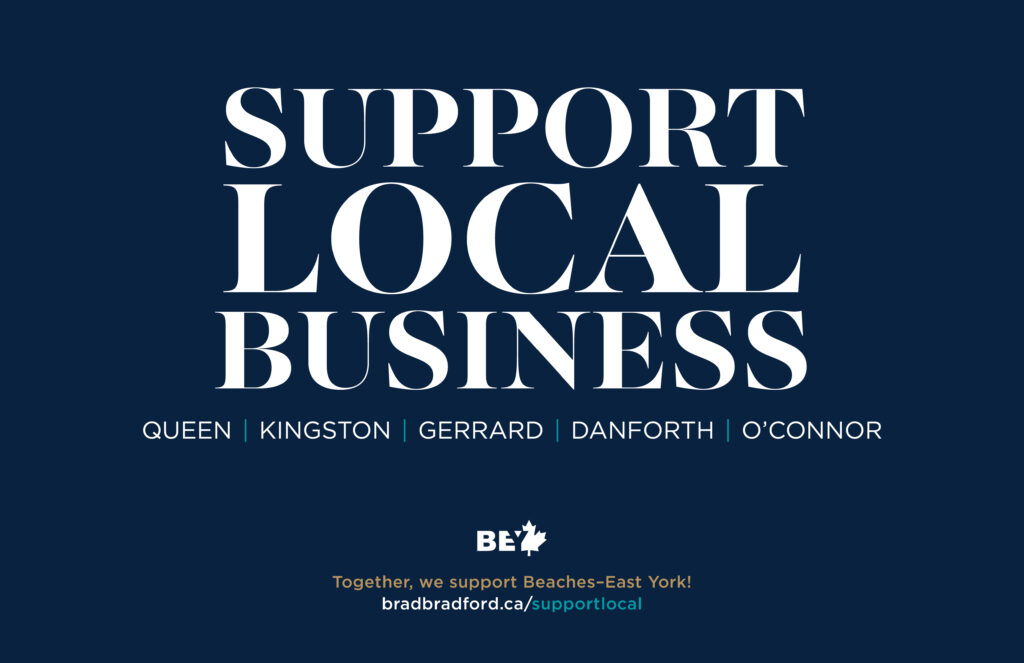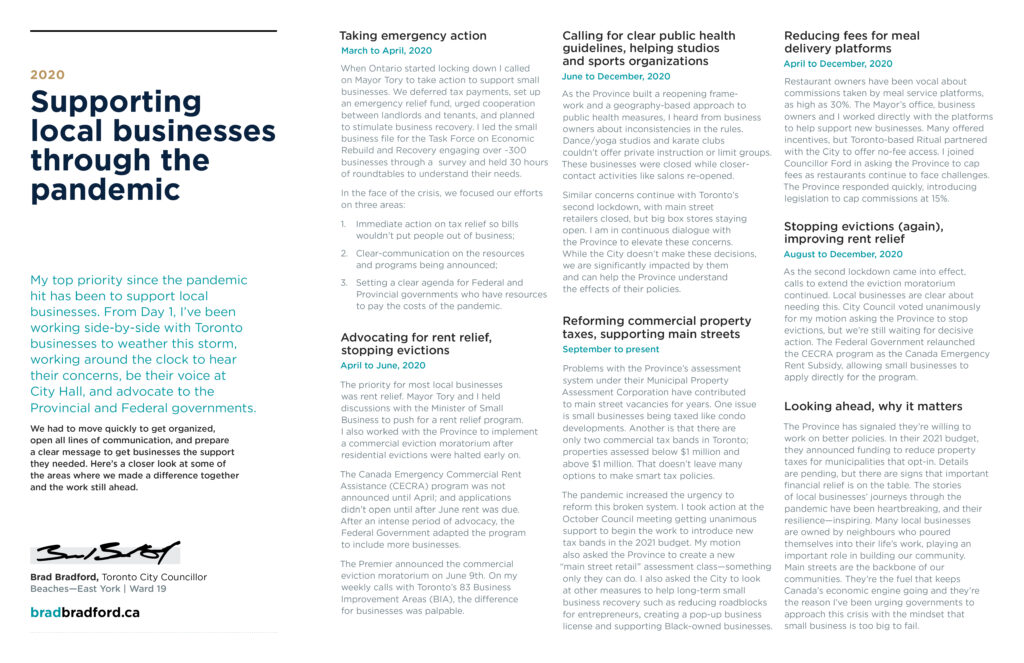 Thank you for taking the time to read, and I hope you have a happy, healthy, and safe holiday season!