Road Safety Improvement Notice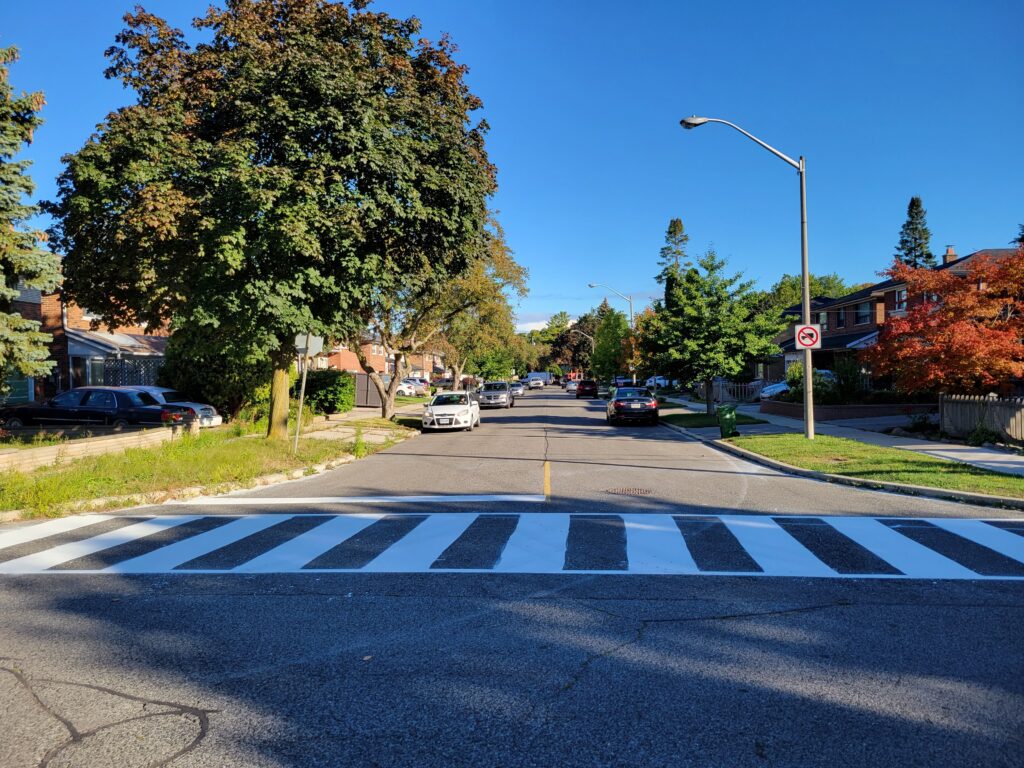 My team and I have been visiting streets in the area to let you know about proposed road safety improvements in Beaches-East York.  Road safety is a top priority for me, and I'm grateful to the neighbours who have reached out with ideas and suggestions for improving safety and connectivity across our community.
Based on feedback received from local residents, I brought a motion forward at Toronto and East York Community Council, calling for enhanced road safety measures for the neighbourhood. I'm pleased to say the motion was adopted by Committee and will move us ahead on implementing new safety measures including:
New all-way stop control at the intersections of Lumsden Ave & Chisholm Ave, and Dentonia Park Ave & Thyra Ave and;
New three-way stop controls at Secord Ave & Eastdale Ave, Palmer Ave & Dentonia Park Ave, Dentonia Park Ave & Maryland Blvd, Avonlea Blvd & Dentonia Park Ave, Dentonia Park Ave & Sibley Ave, addressing concerns around speeding and making it safer for students, seniors, and families in the area or heading to school, the community center, or Main Street Station.
Through this motion, I also requested the General Manager, Transportation Services to conduct a technical investigation into the following additional measures:
Adding traffic signals at the intersection of Barrington Ave and Doncaster Ave to improve safety for children crossing to access the entrance of Secord Elementary School.
A new pedestrian crossing across Main Street at the laneway north of Main St TTC station.
Opportunities to add a new pedestrian crossing across Dawes Rd & Coleman Ave.
If you have any questions about the motion, road enhancements, or further ideas on ways to enhance local safety, please don't hesitate to reach out to me.
Respectfully,

Brad Bradford
Toronto City Councillor
Beaches-East York | Ward 19